Durable's Seed Round Deck that Raised $6.25M
Breakdown of Durable's 12-slide seed round pitch deck.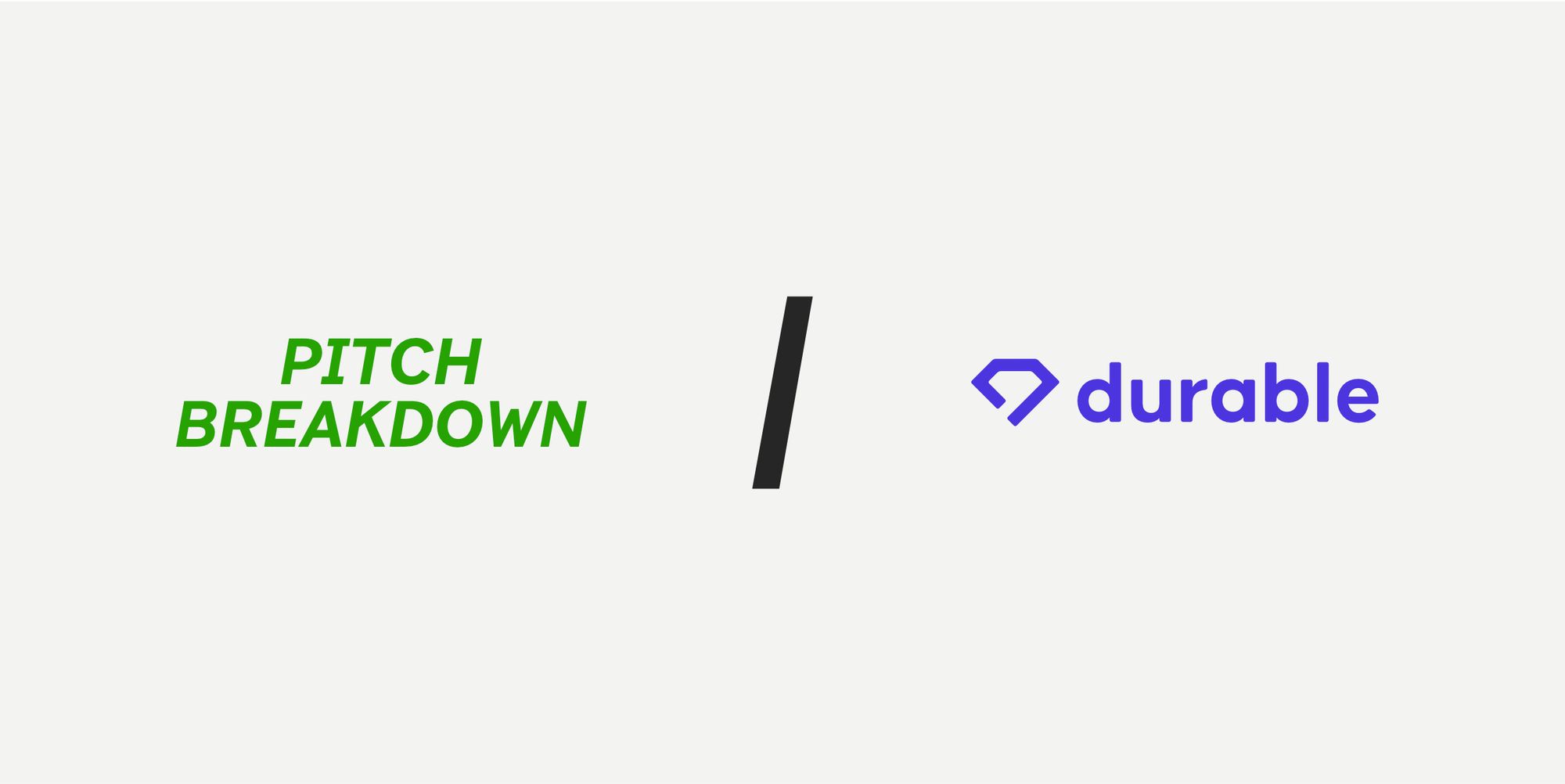 Background
Company: Durable, founded in 2021, is a generative-AI startup that has created an operating platform for solo business owners.
Problem: The process of starting a solo business takes weeks, costs thousands, and is difficult to navigate.
Solution: Durable is a full-stack solution and can get your business online in 30 minutes by generating a website, automating marketing, and managing finances.
Most Recent Funding: $6.25M seed round on December 1, 2022.
Total Funding: $12.5M over 3 rounds
Notable Investors: Altman Capital
Bottom Line
The pitch deck hits the right point for a seed round deck. The first slide covers the team and their experience. This is what most investors look for in a pre-seed and seed deck. The Durable team put this right up front.
The competition slide eloquently positions Durable as a leader and the only solution for early-stage companies.
Durable has traction, and it shows. For an early-stage company, traction can be a key differentiator and a factor for investment.
The Deck
Cover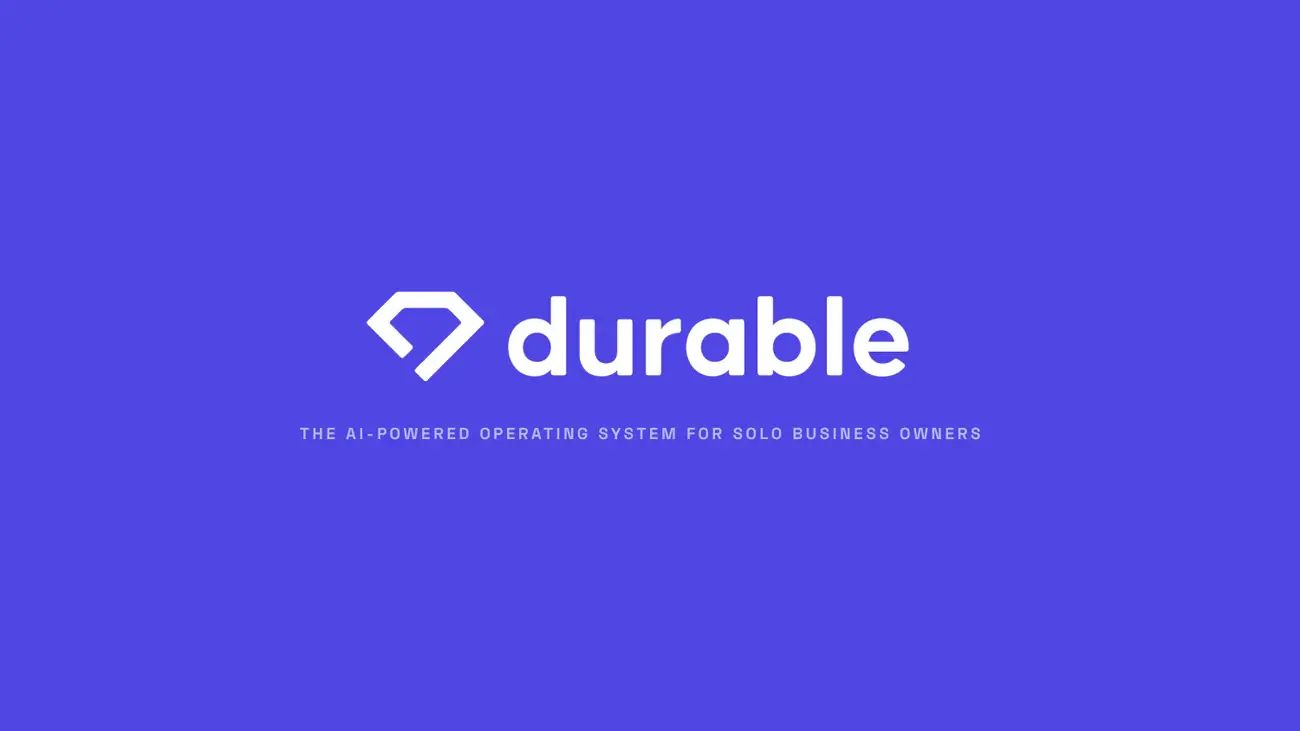 Team Slide
If you're a founder at the pre-seed or seed stage, take Durable's route and put your team slide first.
The title is perfectly descriptive yet concise. While Durable does have traction, for companies without traction, the team can be the deciding factor for many investors.
Remember, the slide is used to convince investors that you have the right team to do the job.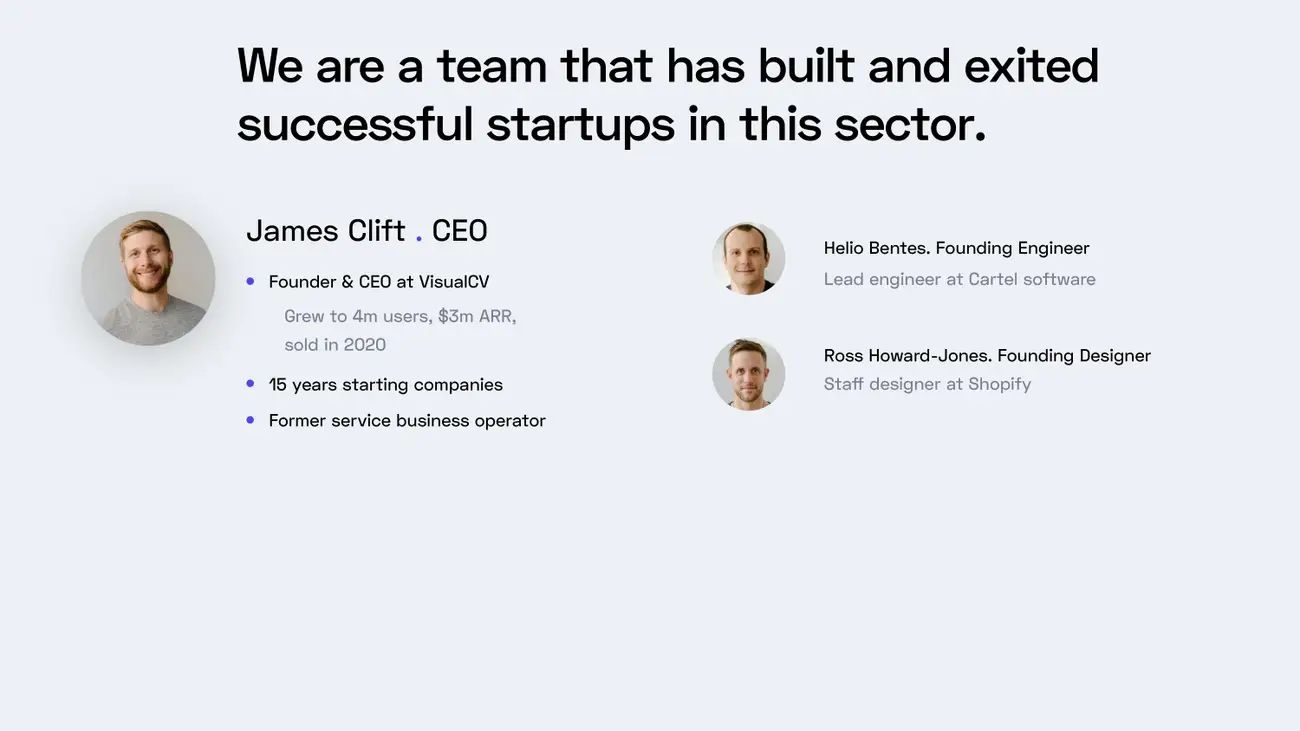 Mission and Vision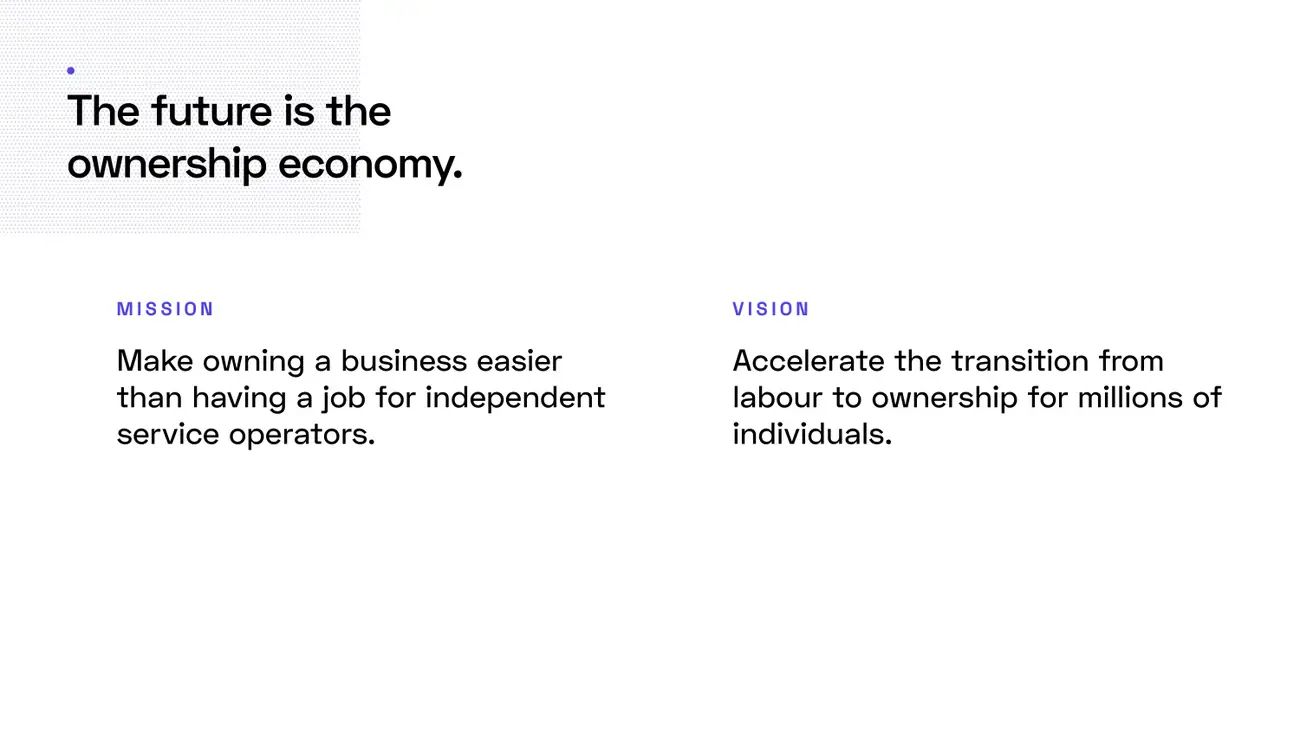 Why Now?
The deck succinctly hits on the salient points for why the market should be attacked by this solution.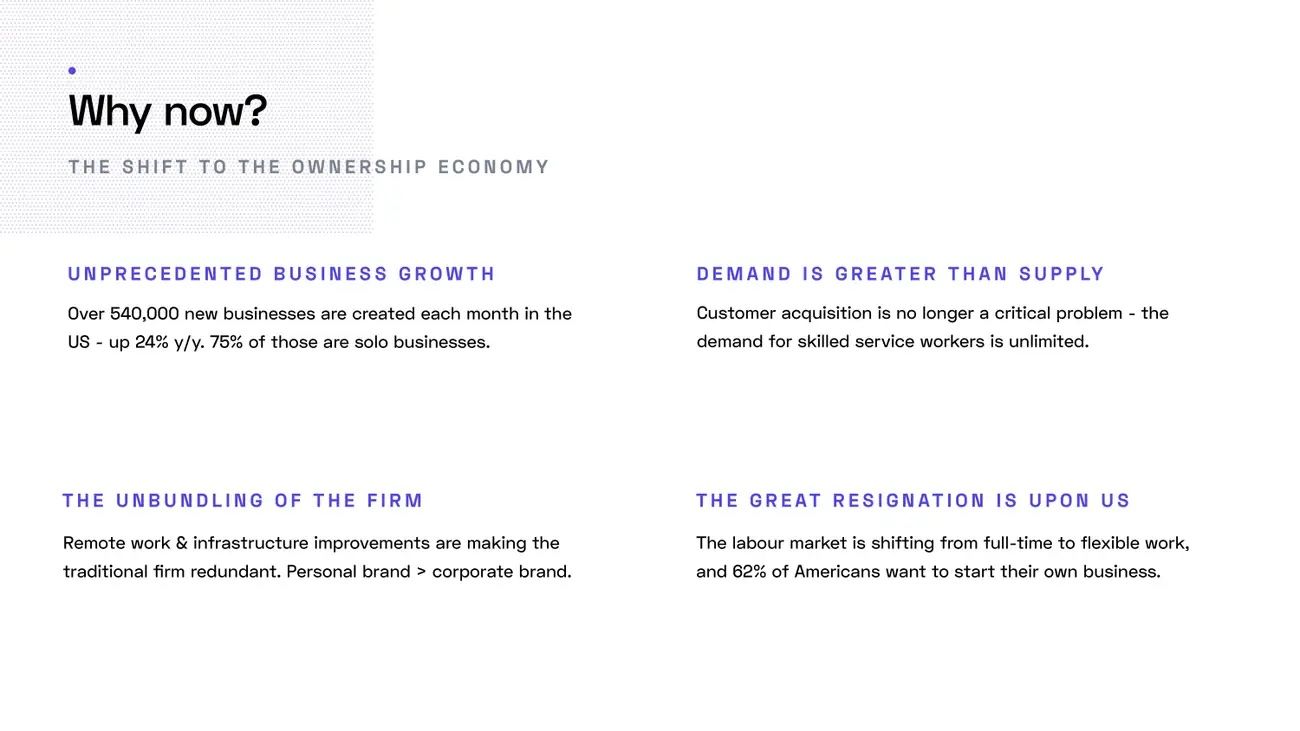 Problem
The Durable team beautifully lays out the current ecosystem for readers to see the point solutions required to run a business.
What makes this so great is it ties into later slides about competitors and the market for Durable users.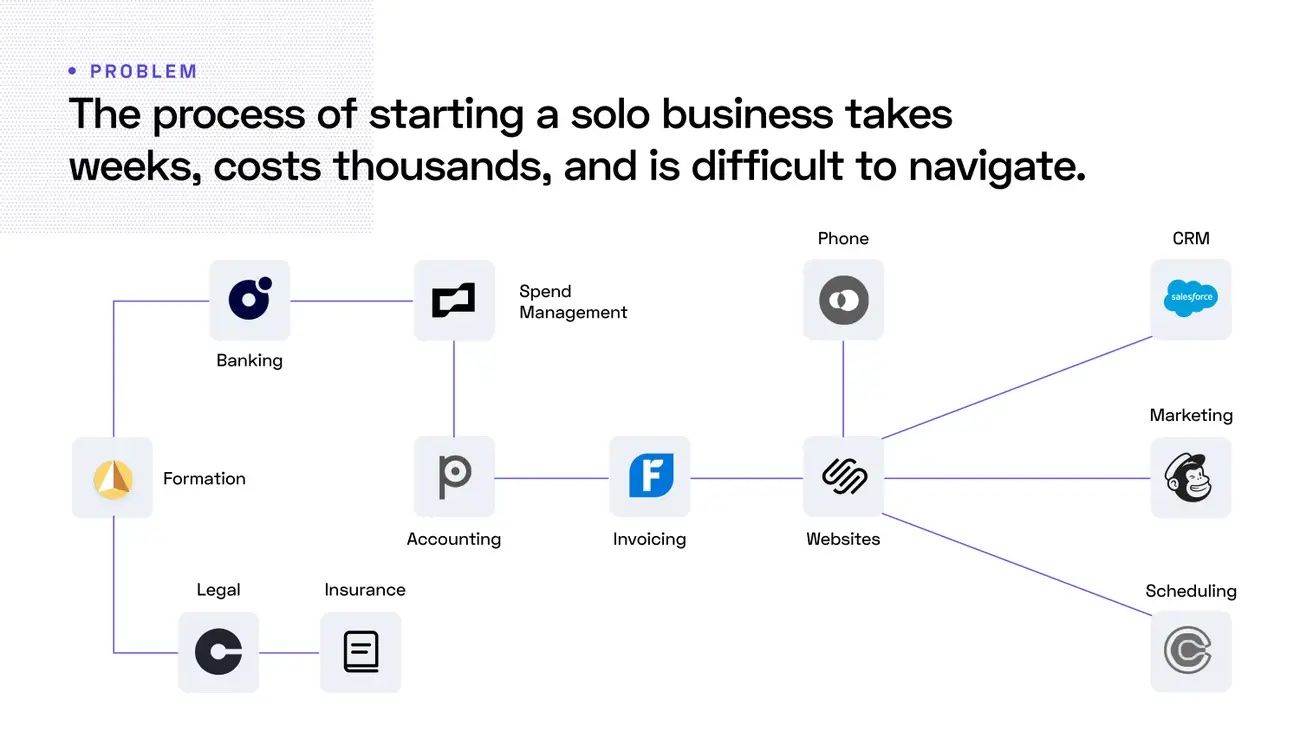 Solution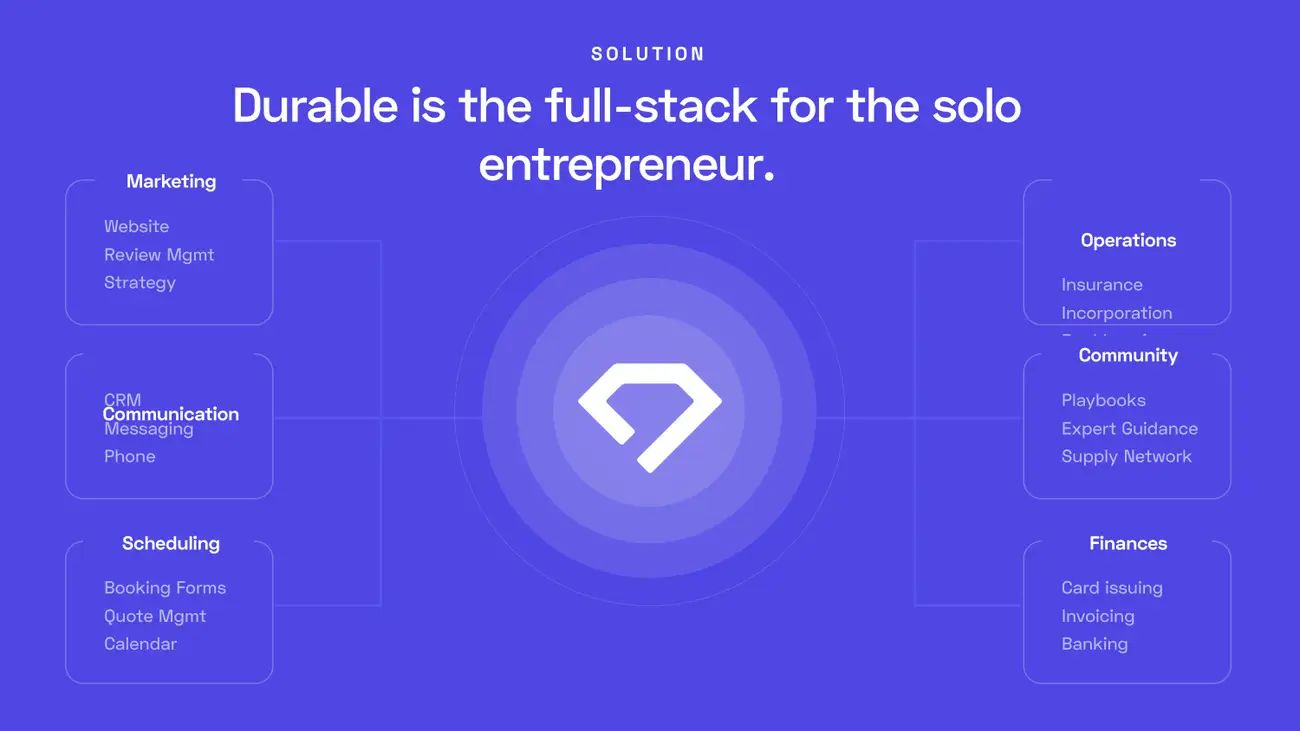 Solution Cont.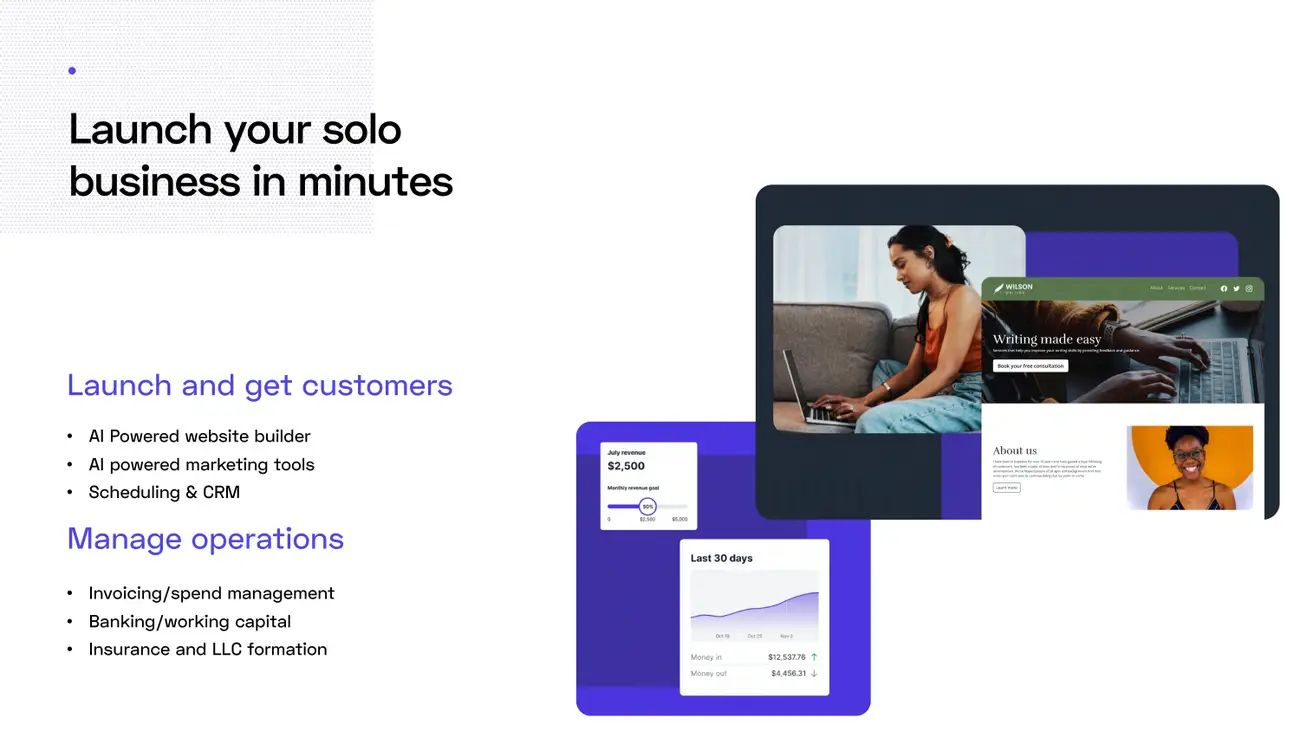 Market Opportunity
The market opportunity can immediately turn off investors if certain criteria aren't met. The Durable team hits all of these:
Their TAM is at least in the billions.
The slide is focused on their initial target market.
The market verticals are well-delineated.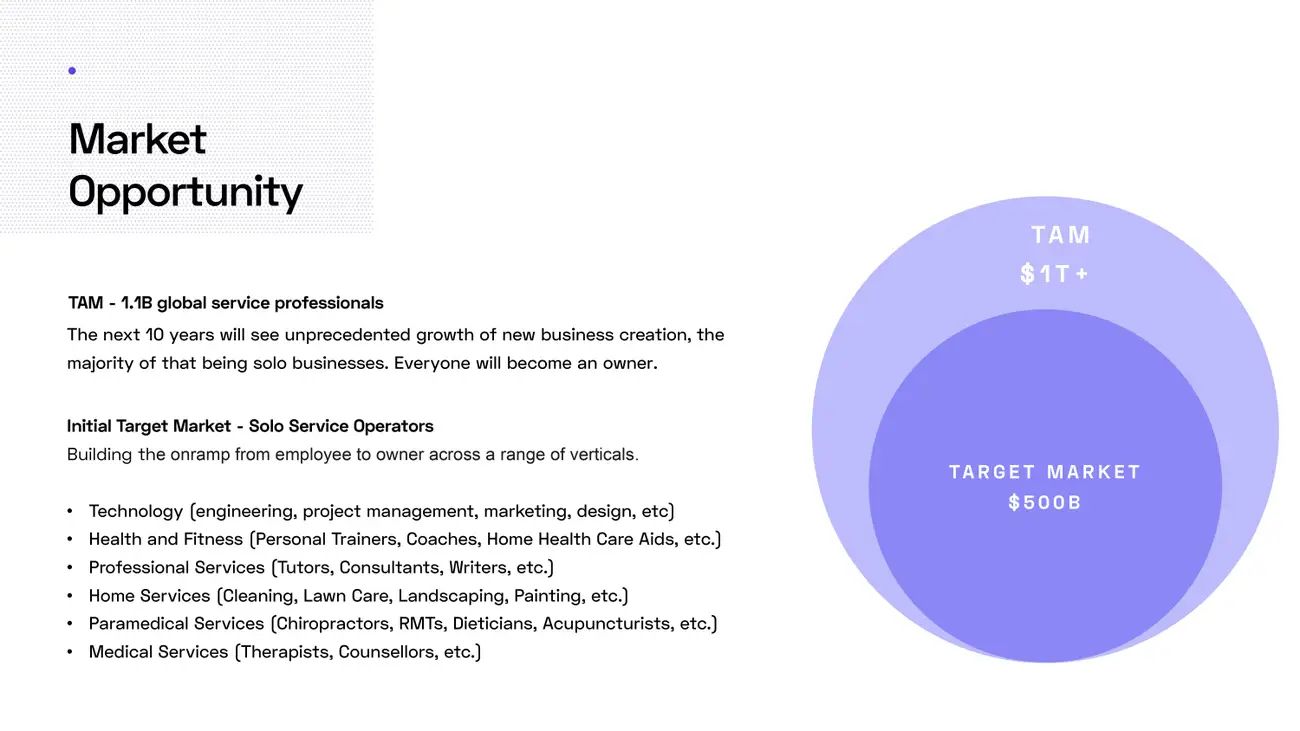 Target Market
This is one of the best slides in the deck.
The competition slide is typically the bane of existence for any entrepreneur and investor. There is a new wave of businesses competing in similar spaces, but they wouldn't be considered strict competitors.
The slide eloquently positions Durable as a solution in the early stage of a business for solo entrepreneurs while pointing out more complicated solutions for late-stage companies looking for point solutions or operating platforms.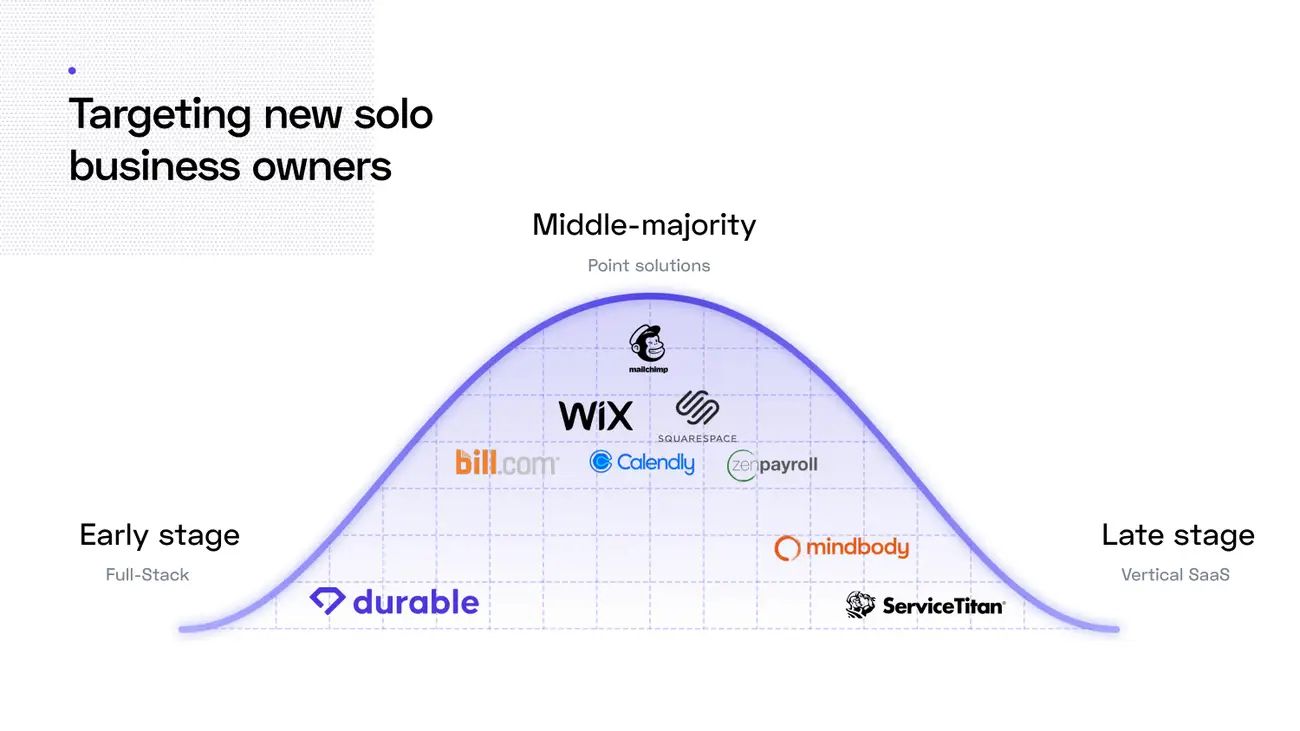 Business Model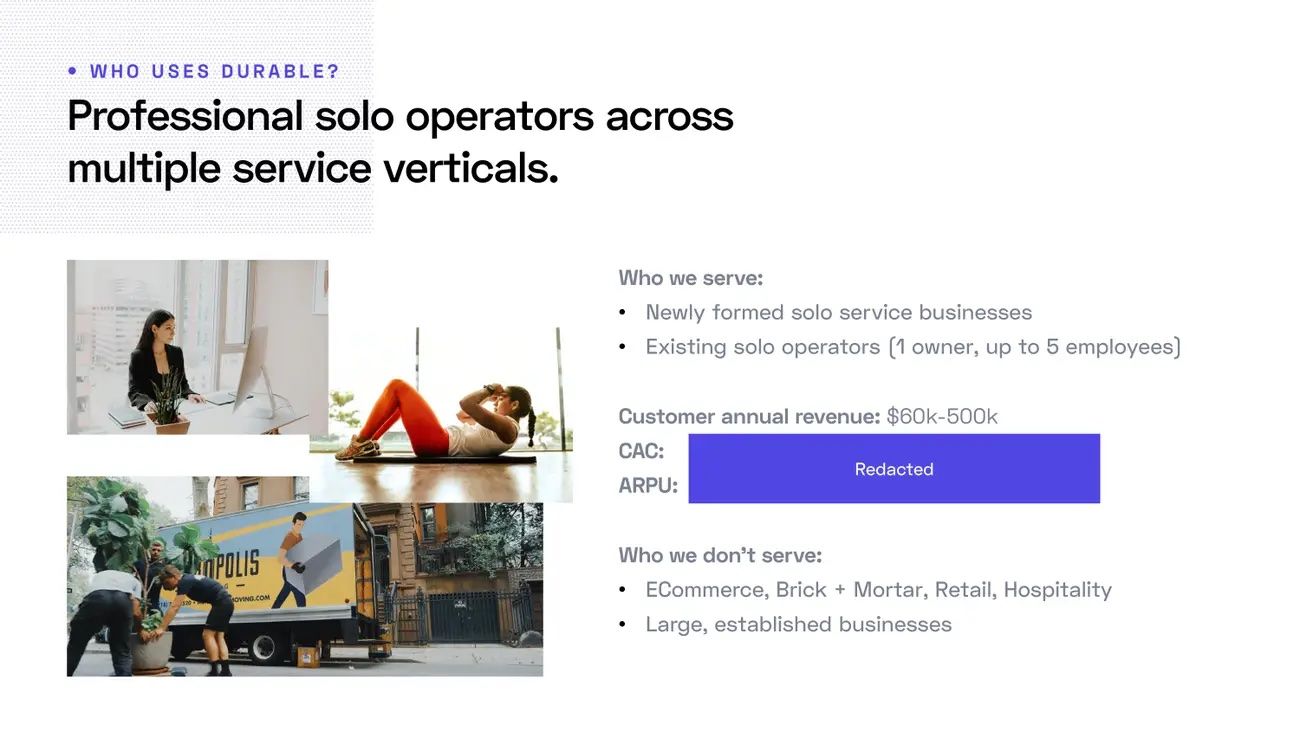 Growth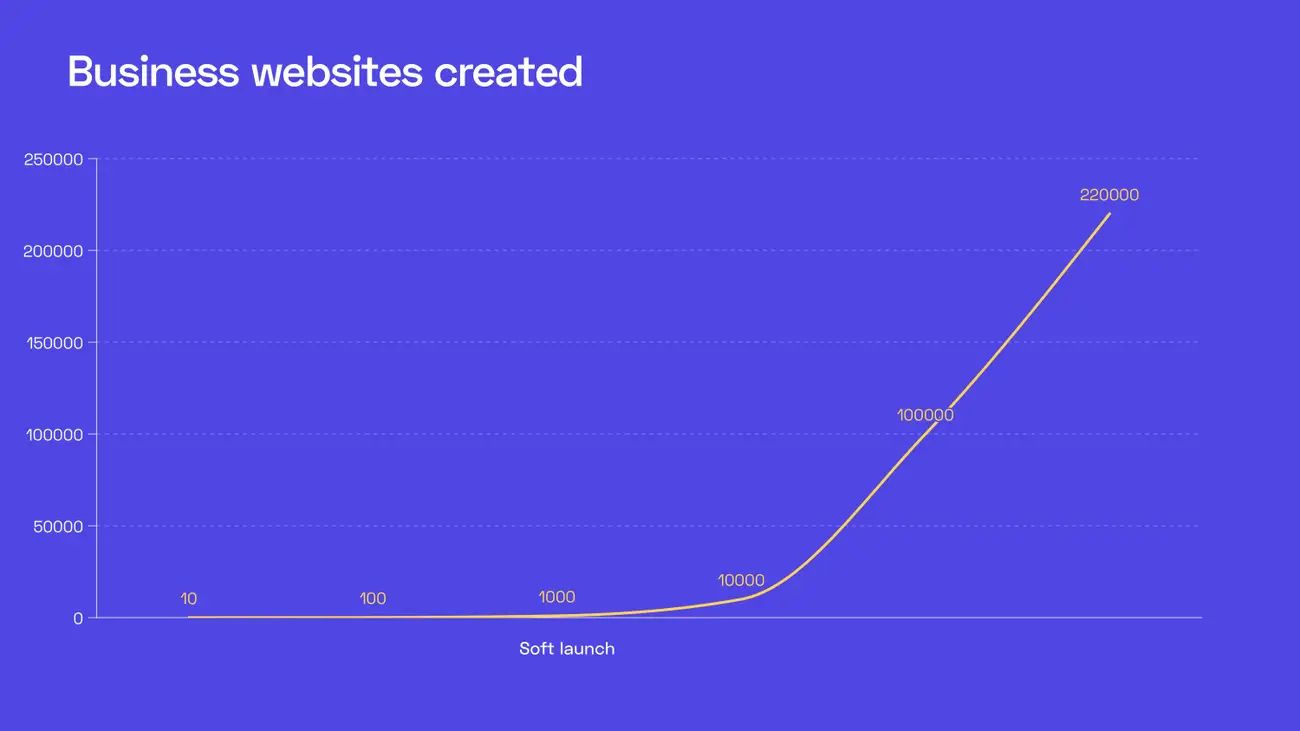 The Ask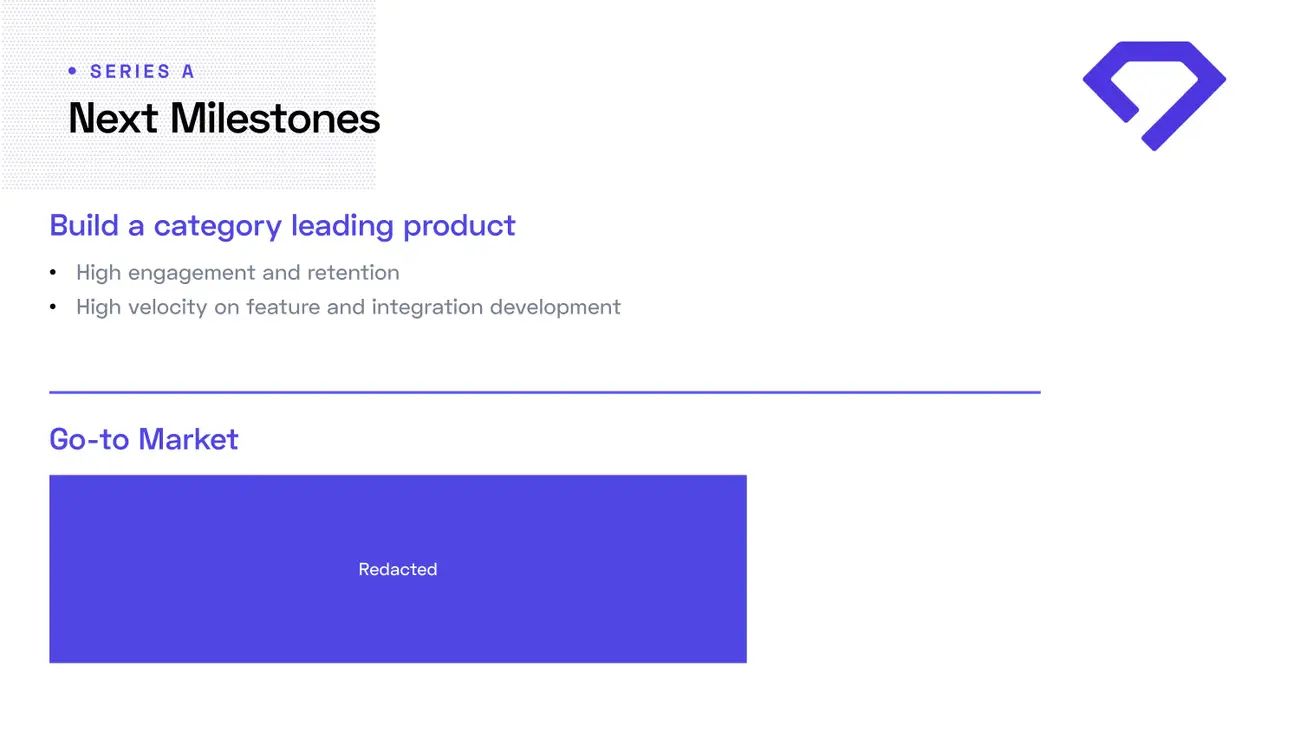 Relevant Links