Steal Stytch's Deck that Raised $90M from Coatue
Stytch raised $90M in from Coatue to bring a passwordless future.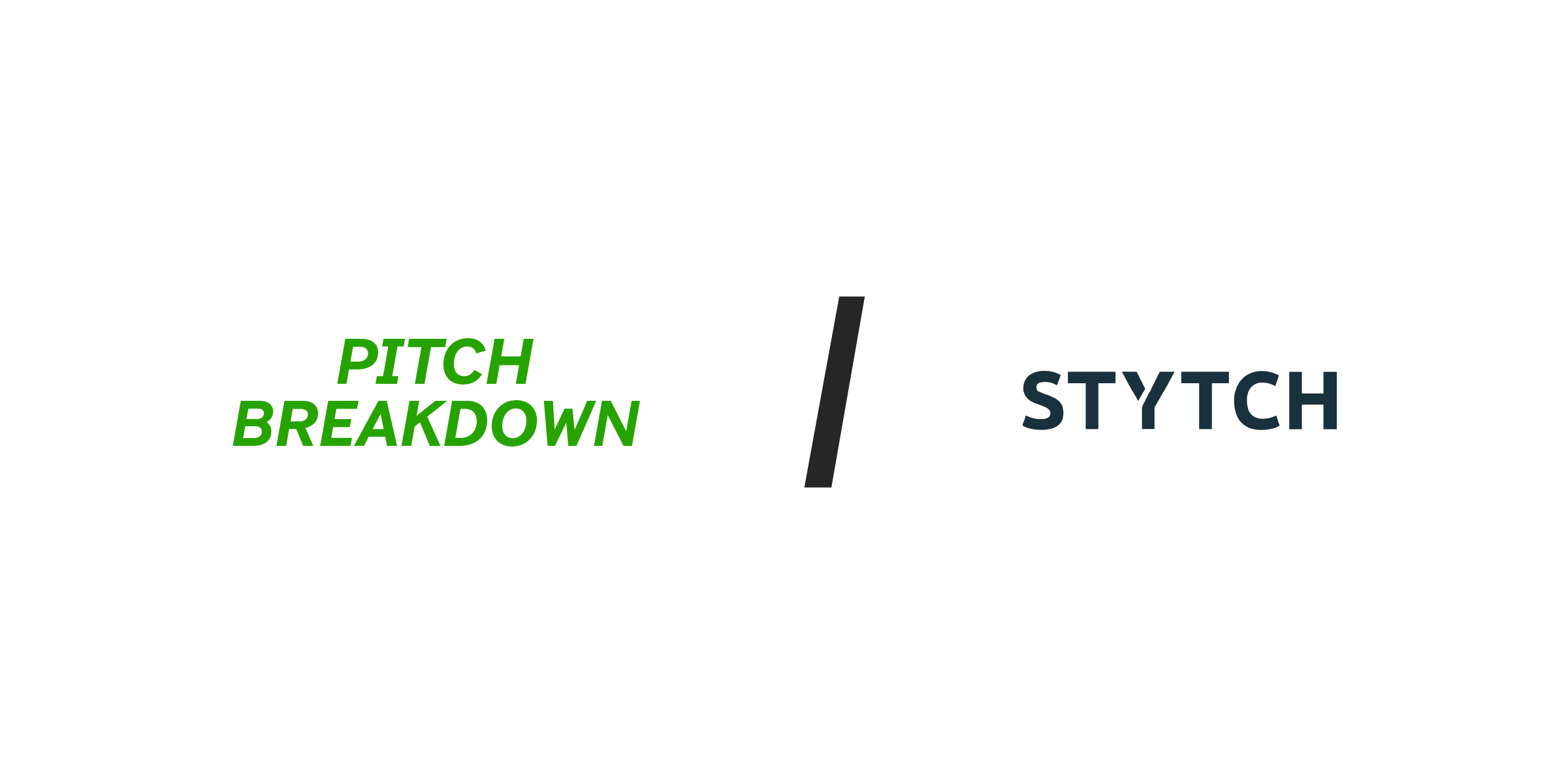 Background
Company: Stytch, founded in 2019, is an all-in-one platform for authentication and identity management.
Problem: Traditional authentication methods are insecure and frustrating for users.
Solution: Stytch offers a suite of passwordless authentication solutions, including magic links, one-time passcodes, and fingerprint authentication.
Most Recent Funding: Undisclosed Series B on February 28, 2023.
Total Funding: $126.3M
Notable Investors: Accel, General Catalyst, Index Ventures, Coatue
Bottom Line
Before we dive in, one quick thing to point out: the deck you see below is missing user and financial metric you'd probably expect to see. This is likely for two reasons:
Stytch did not want this information public.
The financial and usage metrics are separate deck or data room.
Sytch's fundraise from Coatue was a growth stage round so this information be left out can be expected. Now on to the breakdown!
---
A Sense of Focus and Clarity: There's a lot of information in this deck but every piece from the data, to the pain points, and the product has it's place.

If you were to get this deck attached to an email before a pitch you know exactly what you're in for. While this isn't always necessary, it does show the founders have extreme clarity around the story, problem, and product.
Bonus points for clean and effective agenda slide.

The Market: Stytch's market map + competitor slide is something to steal from this deck. The company is not only changing the way authentication works but it taking down legacy technologies along with it. Bonus points for also showing how modern companies are embracing the passwordless future.
Product Roadmap: Stytch seems to have conquered it all, but there's still room to grow. The last slide's future product give investors a glimpse into the value they'll continue to create.
The Deck
Cover Slide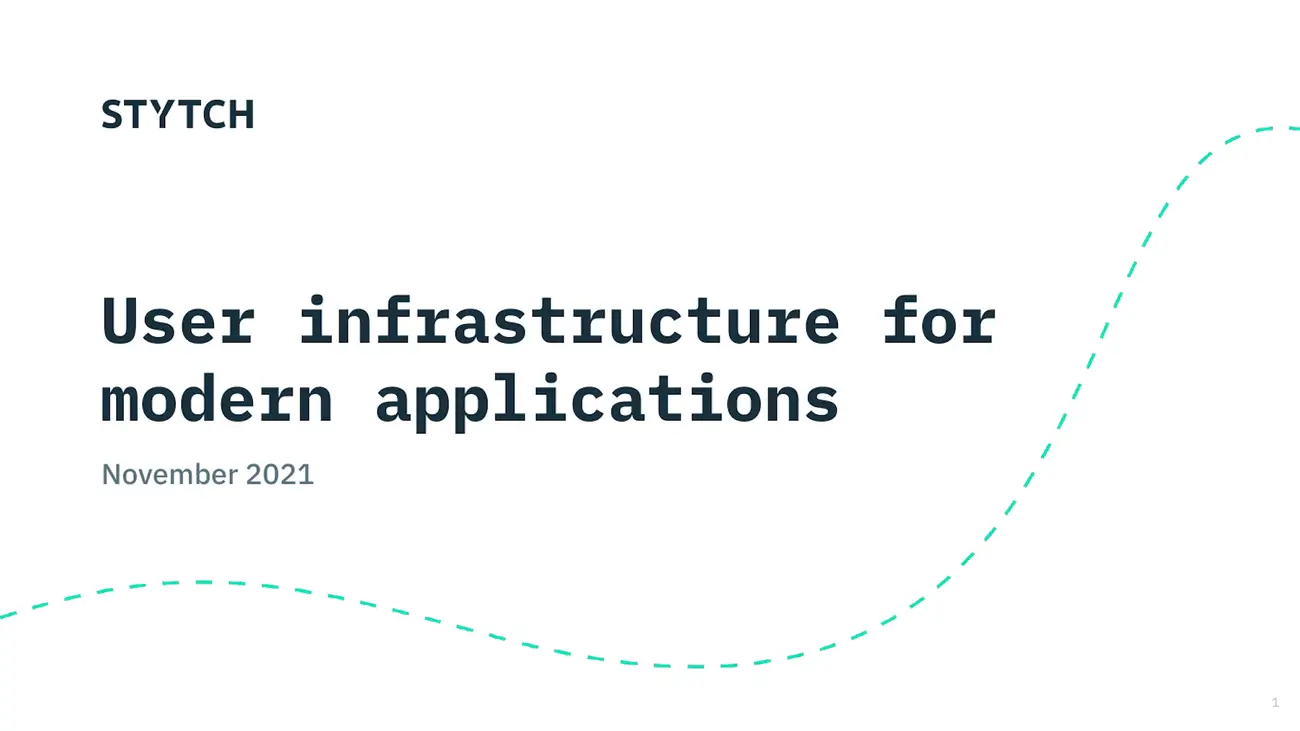 Team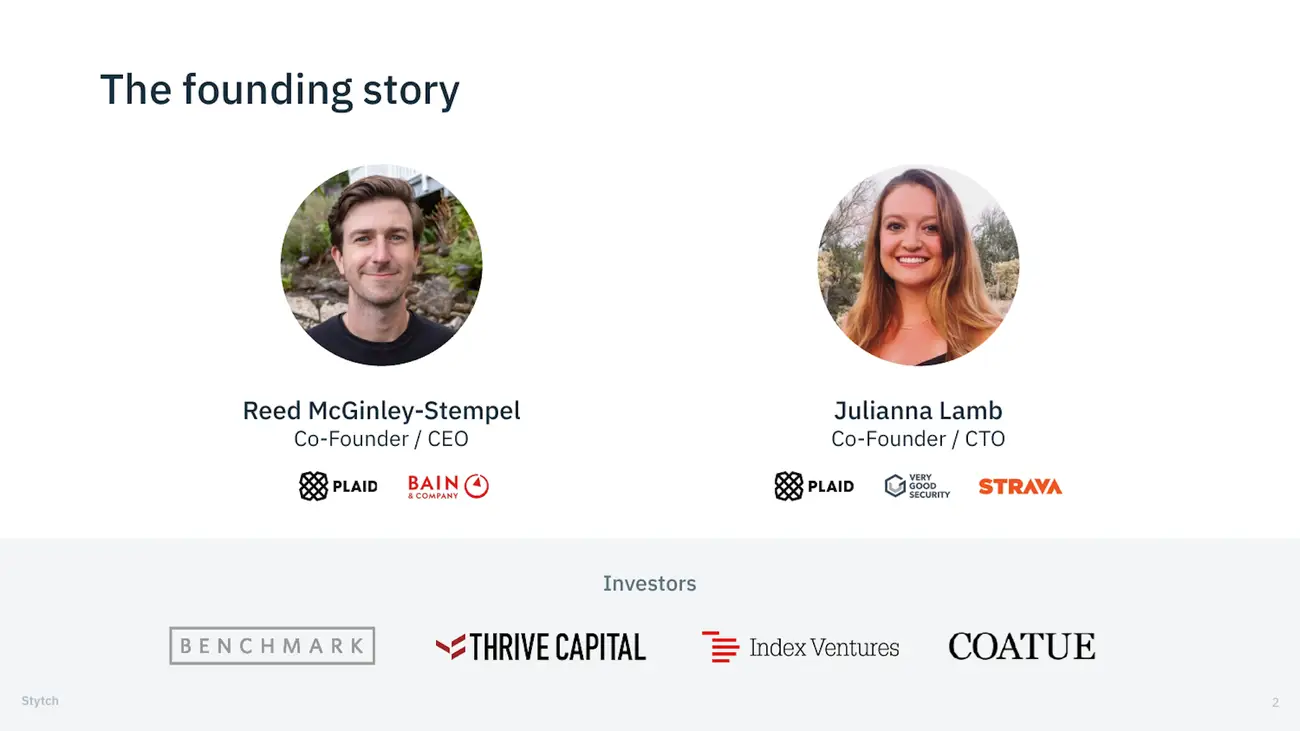 Agenda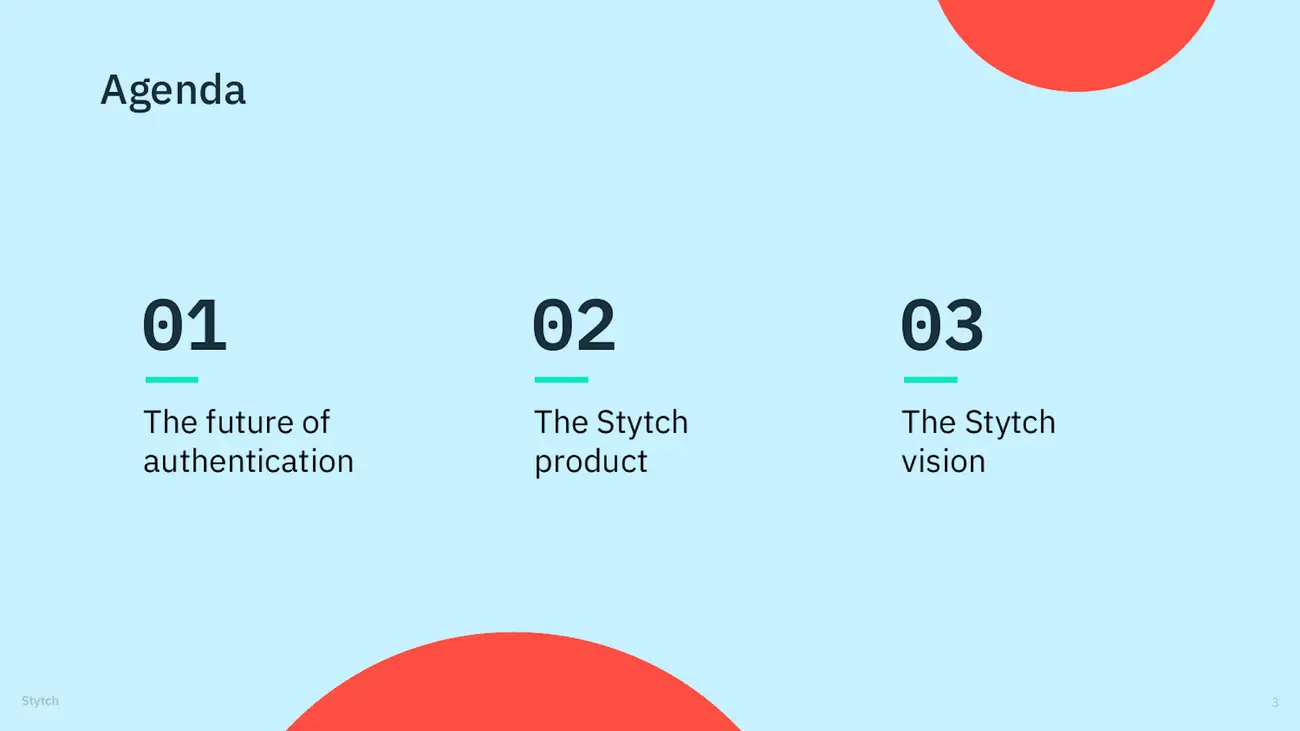 The Future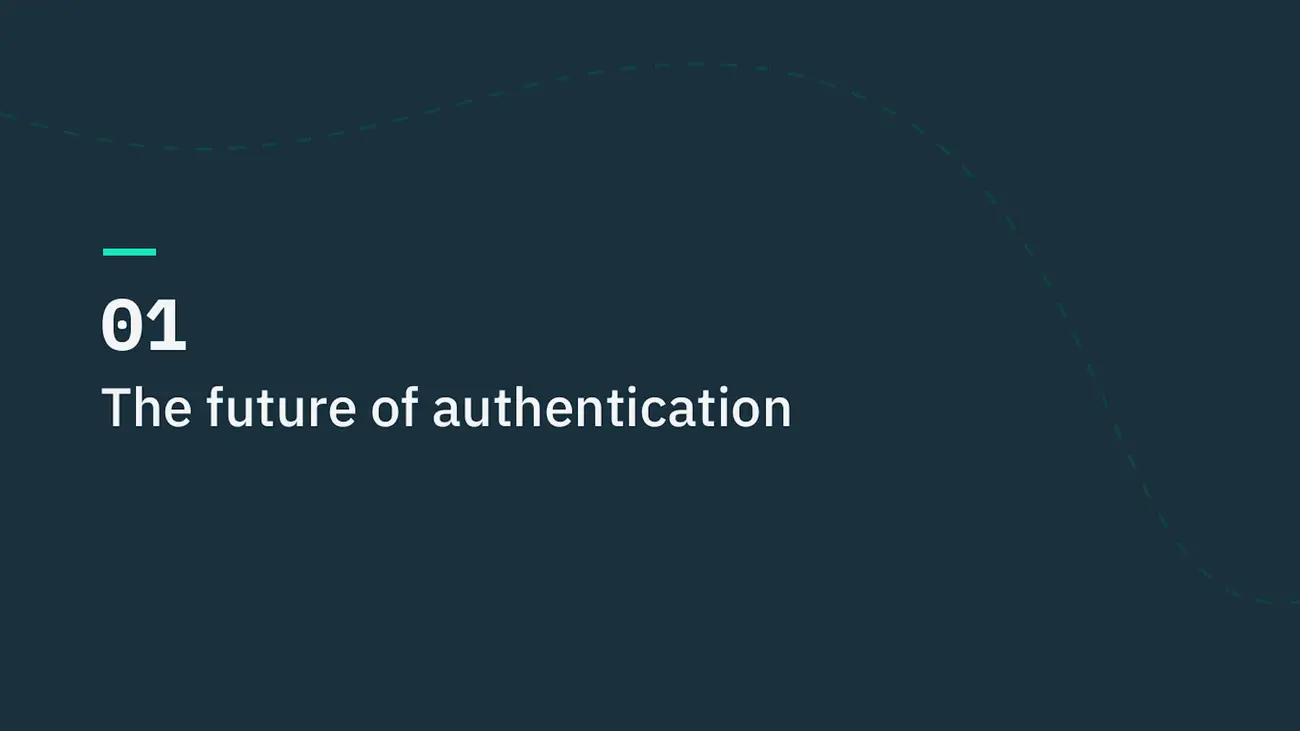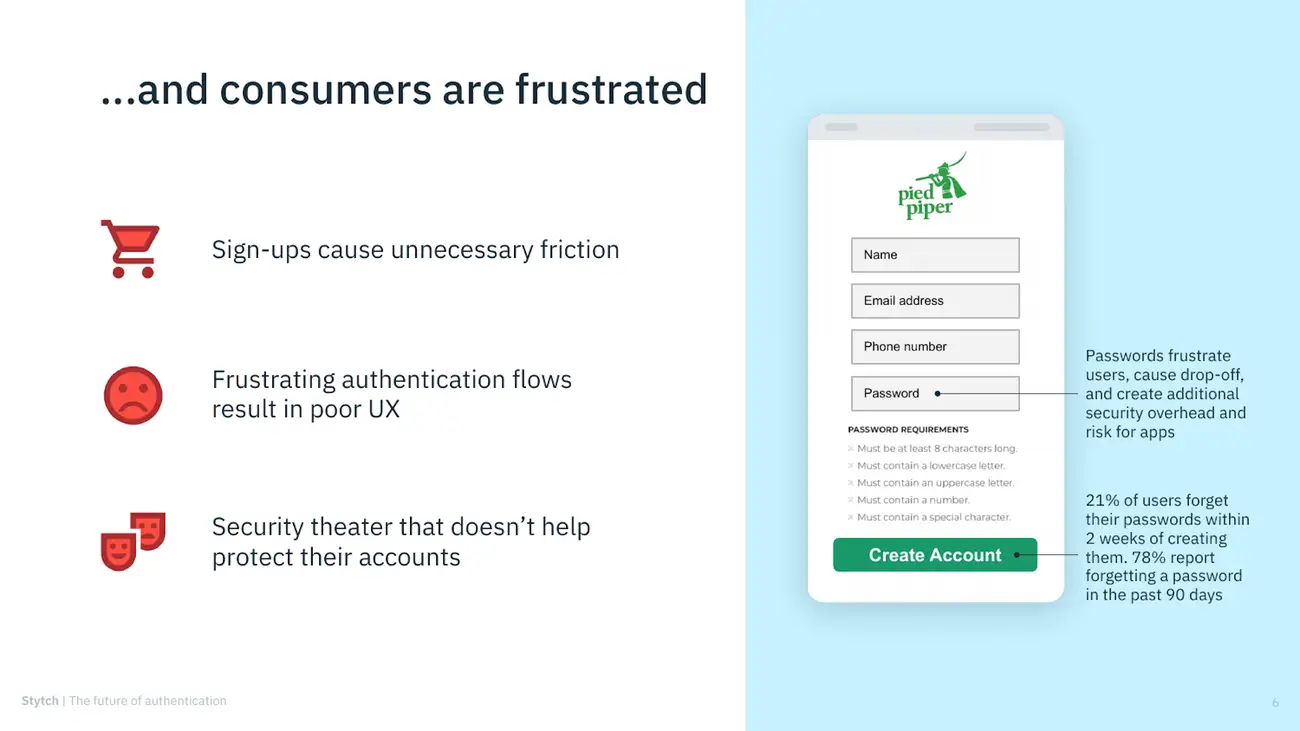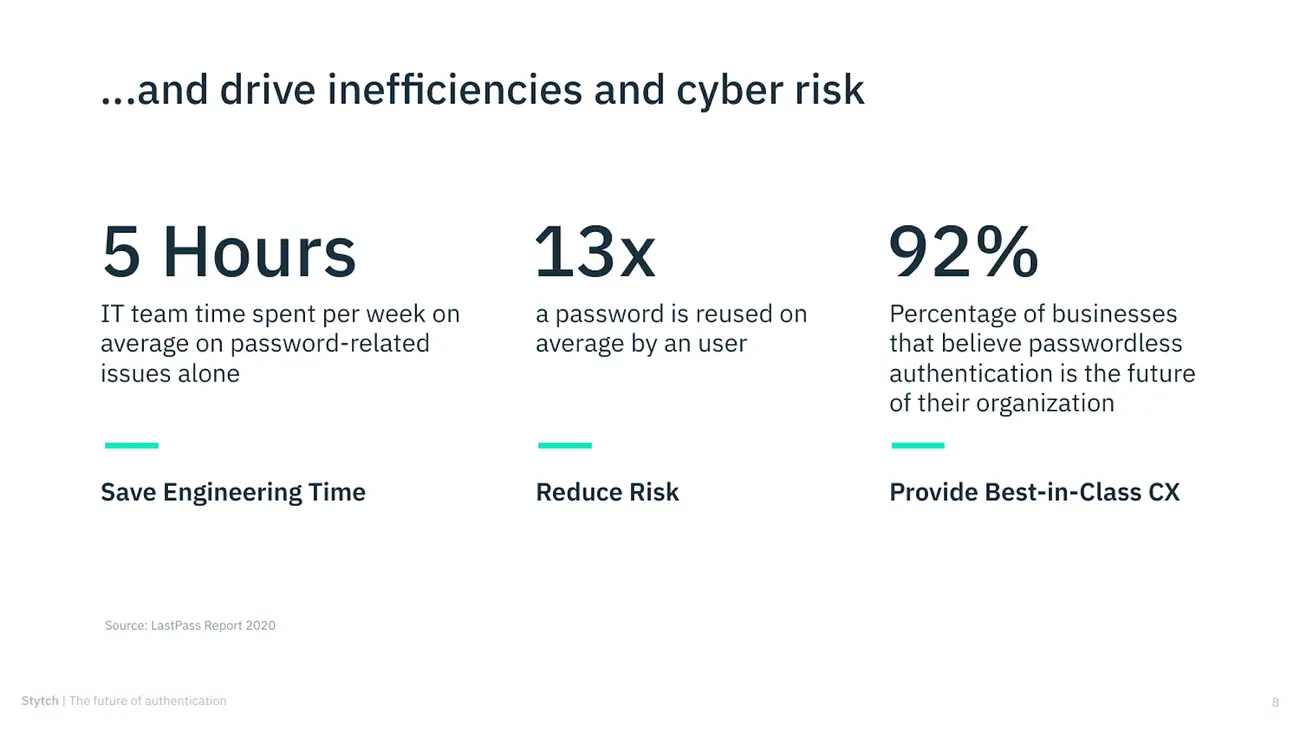 📌
Not every company gets a chance to present their competitors and the market as a whole in a succinct timeline. Stytch is able to show their legacy competitors (Authy, Security Keys, passwords, and others) while giving investors a glimpse of how major companies like Slack, Cash App, and Medium are edging towards the future.
The Product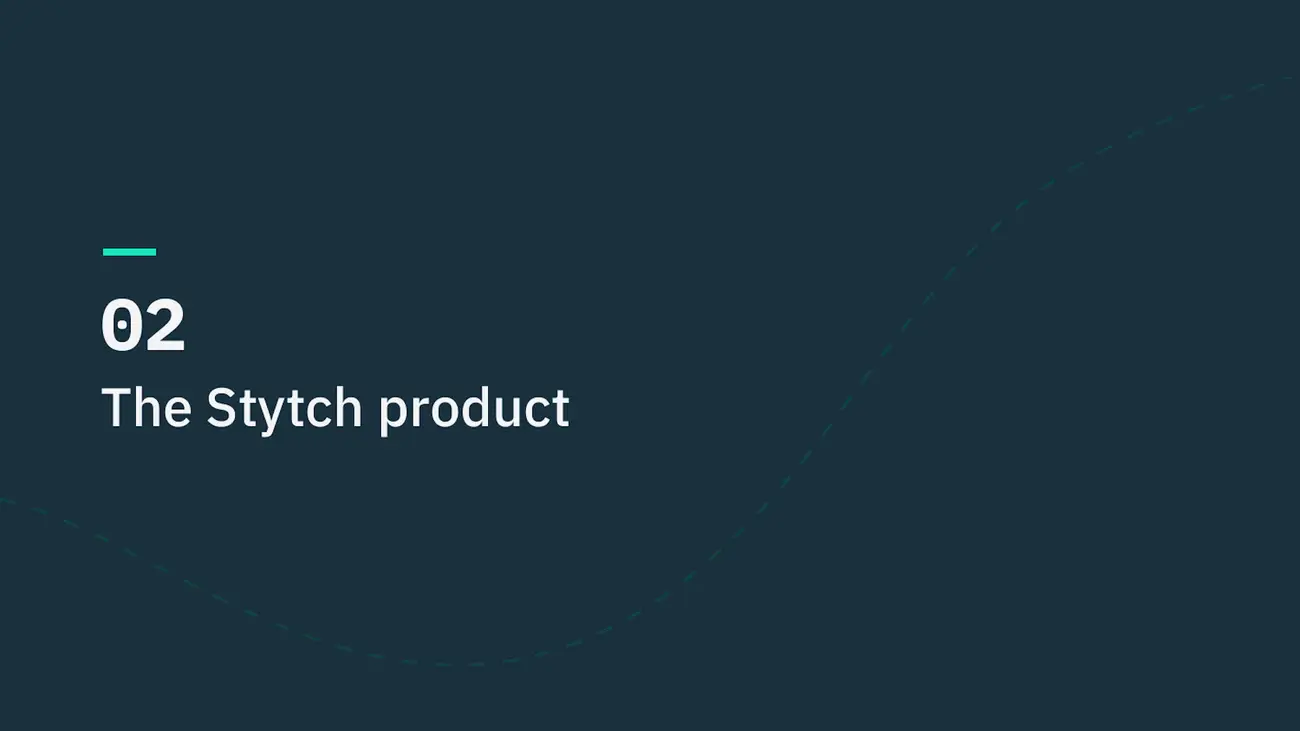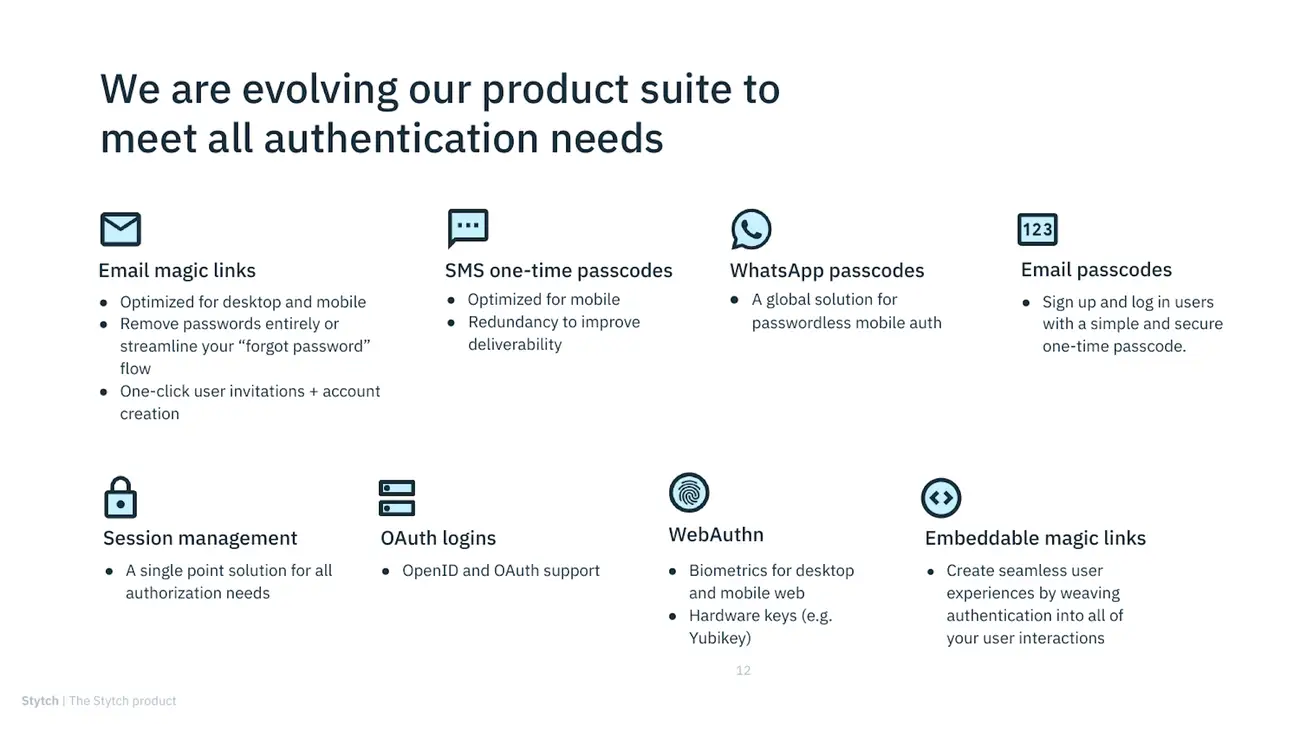 Relevant Links