Equals 10-page Seed Round Deck that Raised $6.6M
Breaking down Equals Seed round deck that raised $6.6M from Craft Ventures.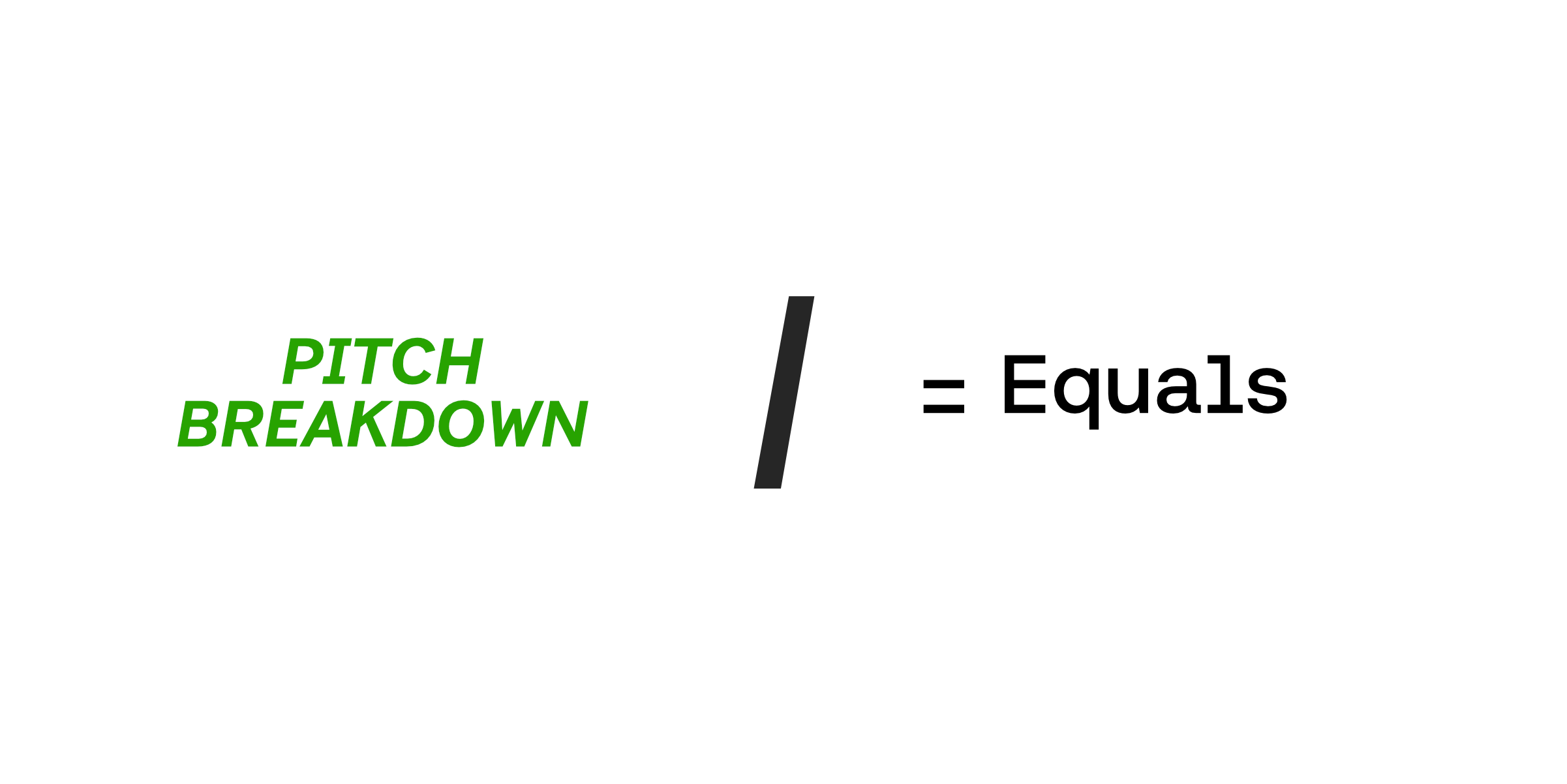 💡
We've got a special Pitch Breakdown: the founders over at
Equals
have "open sourced" their Seed round deck. Equals has been on our radar for some time and we've actually had a chance to use the product and can't recommend it enough.
On their blog,
Wrap Text
, Bobby has shared some insights and learnings from raising a Seed round. We'll leave you to read the whole blog but for the mean time:
Background
Company: Equals, founded in 2021, is a spreadsheet tool with built-in connections to databases, versioning, and collaboration features for startups to perform analyses efficiently.
Problem: Startups often struggle with analyzing data as traditional spreadsheets require manual data entry and lack direct connections to live data.
Solution: Equals allows users to build analyses with data directly from their data sources effortlessly, without the need for SQL knowledge, and in a familiar spreadsheet environment.
Most Recent Funding: $16M Series A on November 9, 2022.
Total Funding: $22.6M.
Notable Investors: Andreessen Horowitz and Craft Ventures.
Bottom Line
One of the most fascinating aspects of Equals' Seed round was that Bobby and Ben only had an idea for the product and business at the time.
They went on to raise $6.6M from heavy hitters like Craft Ventures. Probably because they were laser focused on the 3 most important things in the Seed round: the problem, the product, and the team:
Distilled Problem Statement: The Equals team set themselves up for a great inception story given their frustrations with the current state of spreadsheets.

Although they acknowledge that the problem is complex, they have managed to simplify it down to two areas: a lack of connections to live data and a lack of tracking how an analysis is performed.

Product Analogies: Analogies can be a dangerous game, especially when every other founder is building the "Uber/Airbnb/OpenAI for [insert market here]."

The Equals team instead chose to chart similar or competitive products in the space and highlight their deficiencies — seamlessly defining the product and narrowing the competitive landscape.

Operators and Team Builders: Bobby and Ben, a two-person team at the time, used their experience as operators and team builders to set themselves apart from other founders — helping them establish credibility and trust during their pitches.

The team supports all of this with (1) a clear ask to investors and (2) a solid operating plan — demonstrating the potential for growth and expansion.
The Deck
Cover Slide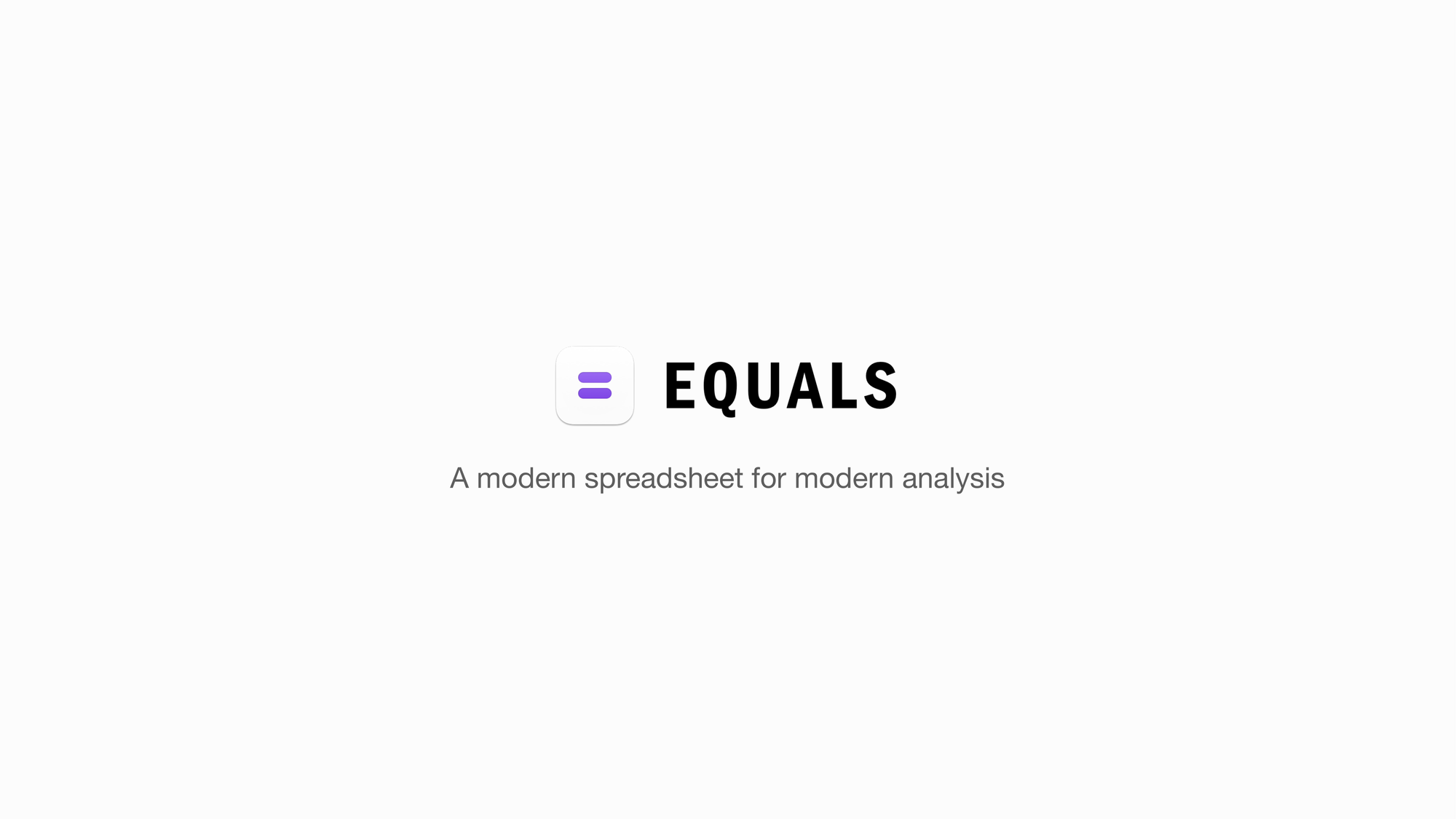 Status Quo and Problem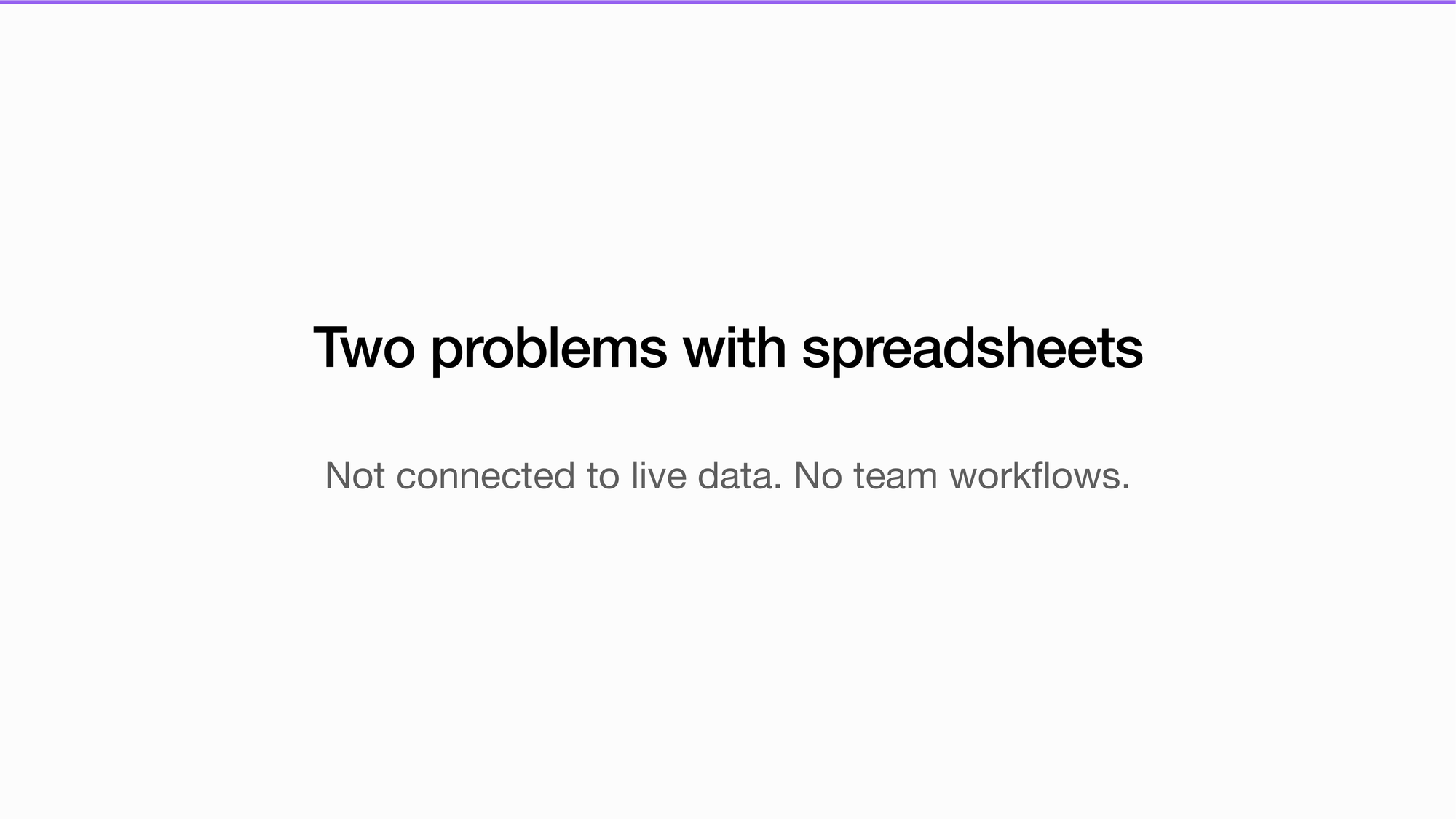 Problem Part 1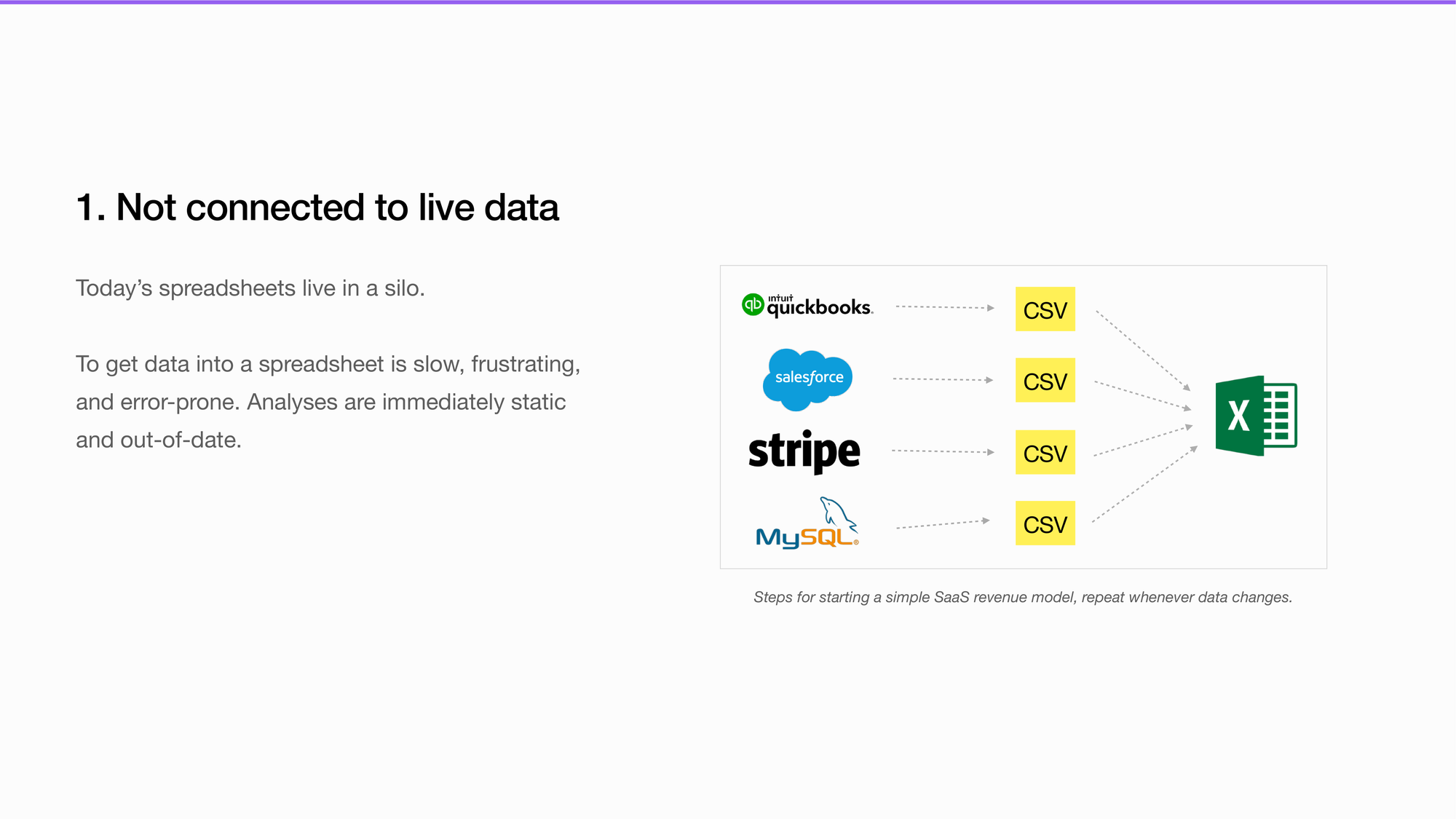 Problem Part 2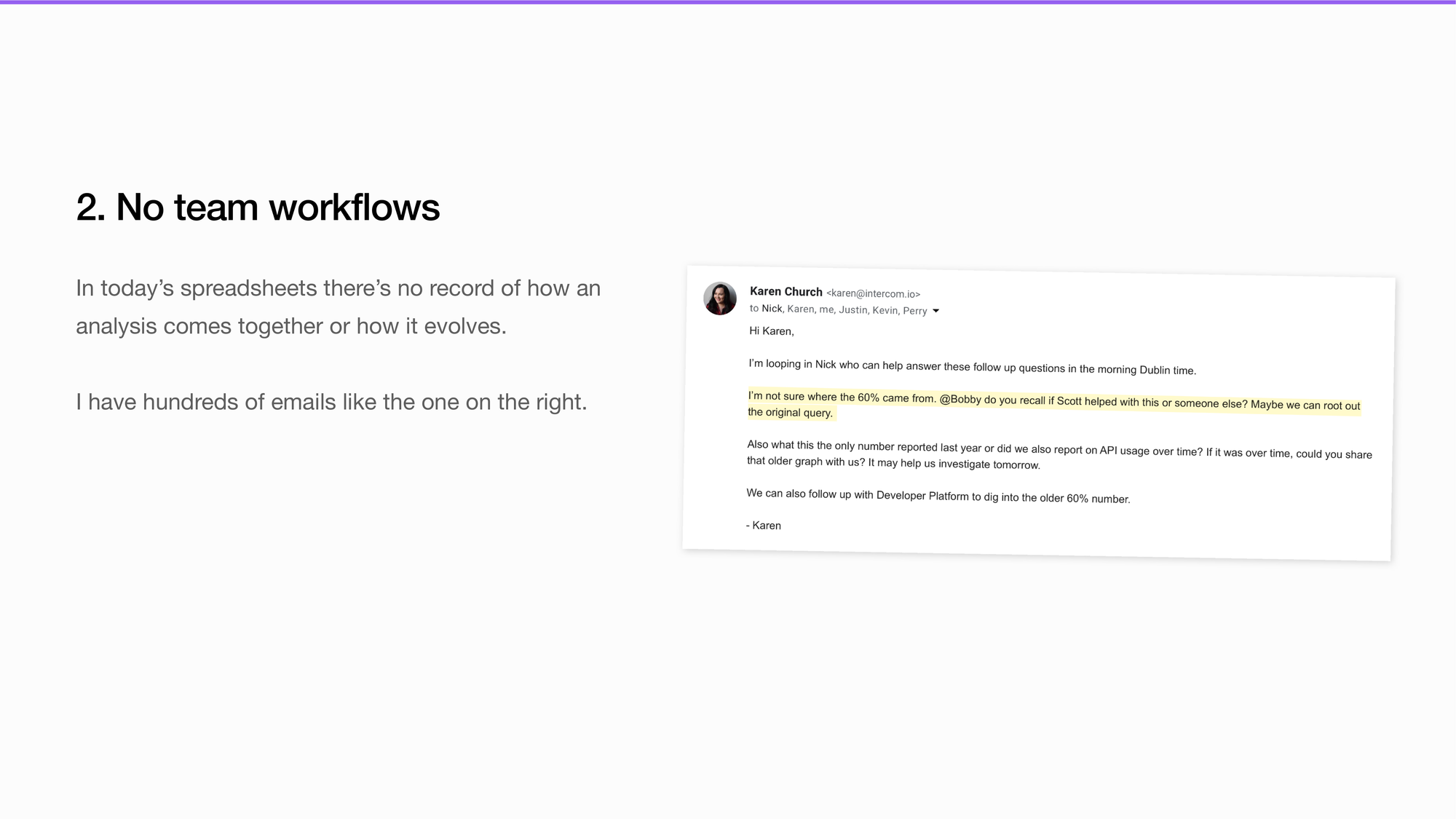 Mission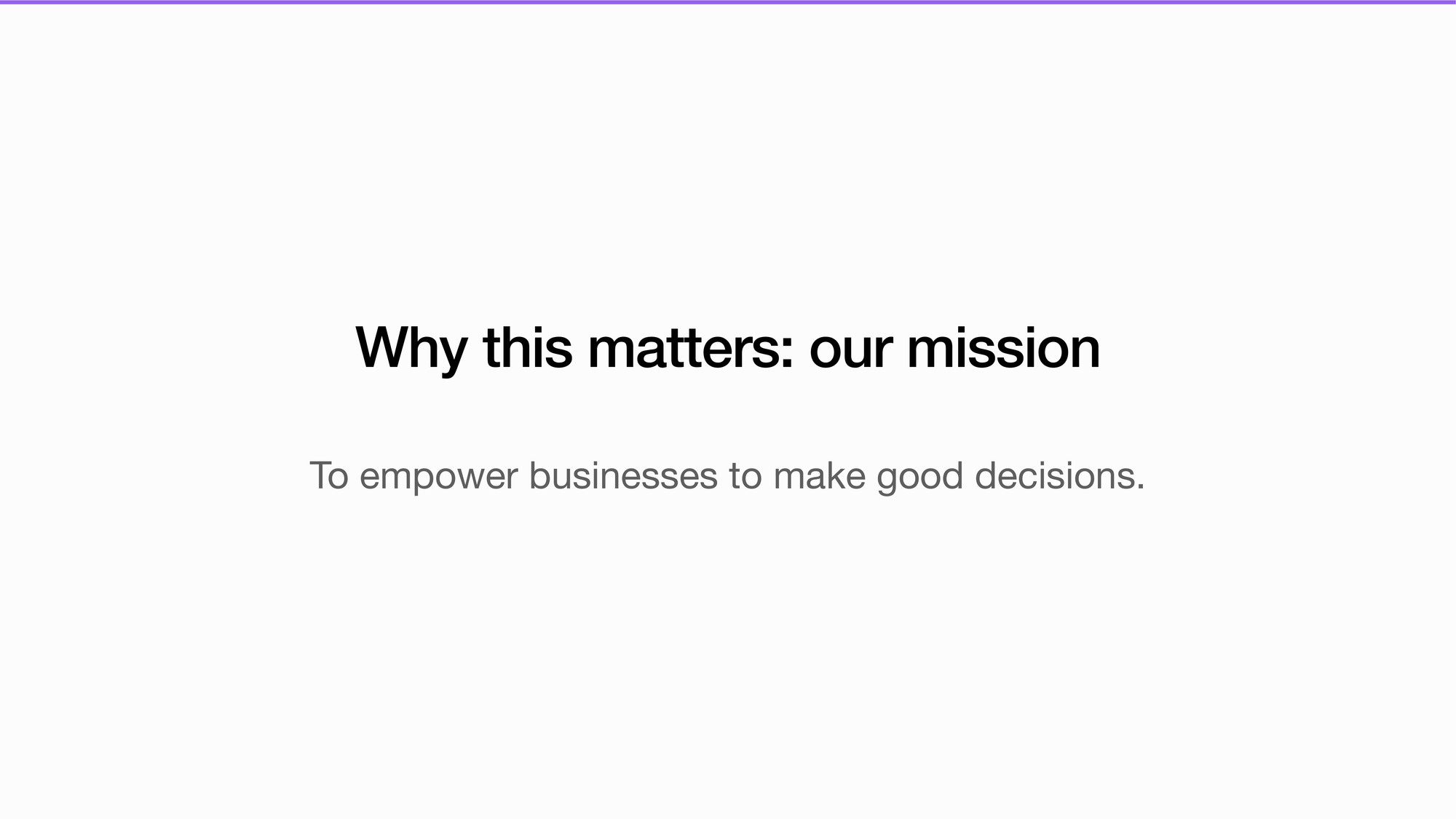 Competitive Landscape and Product Positioning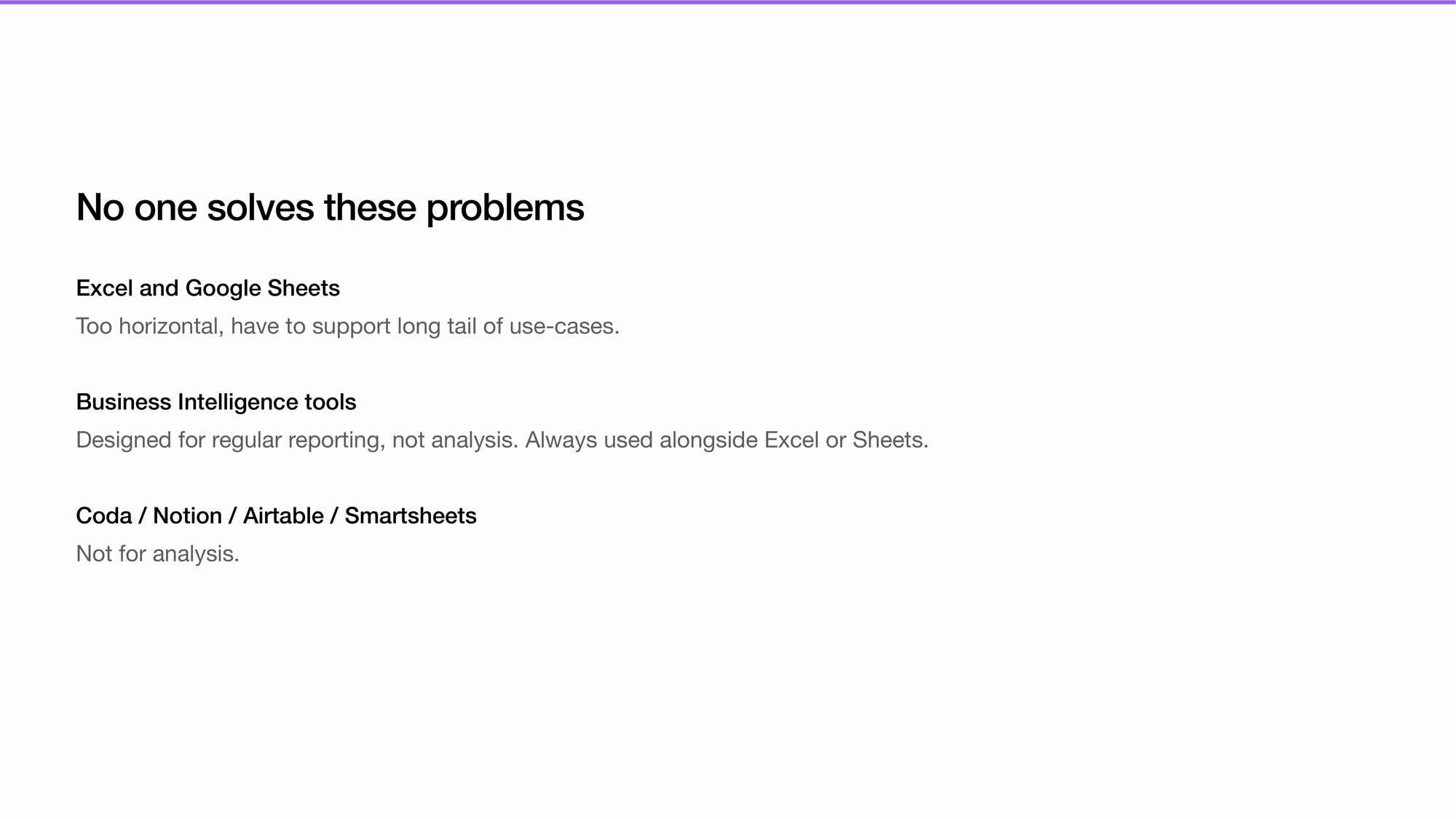 Solution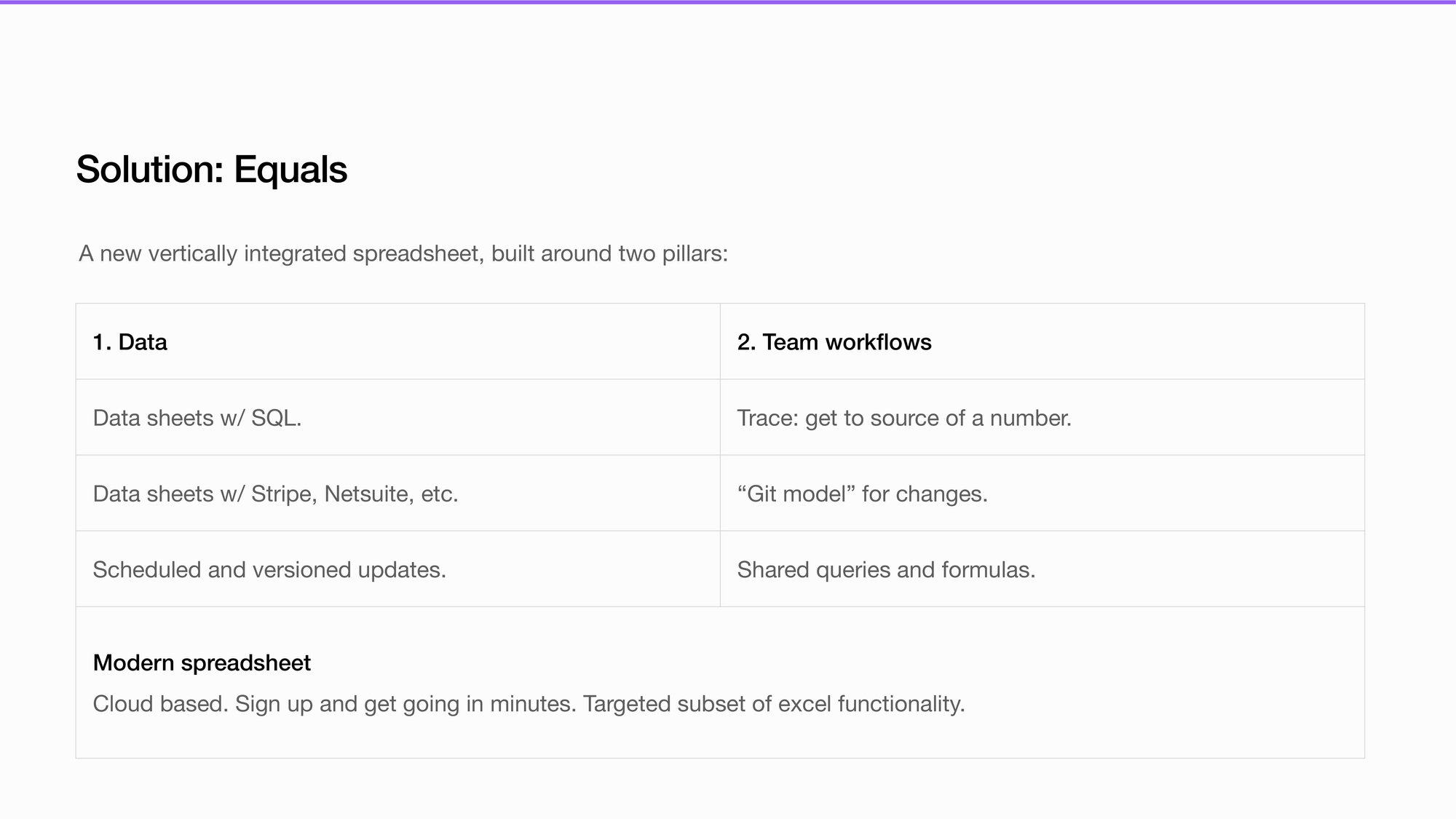 Solution Continued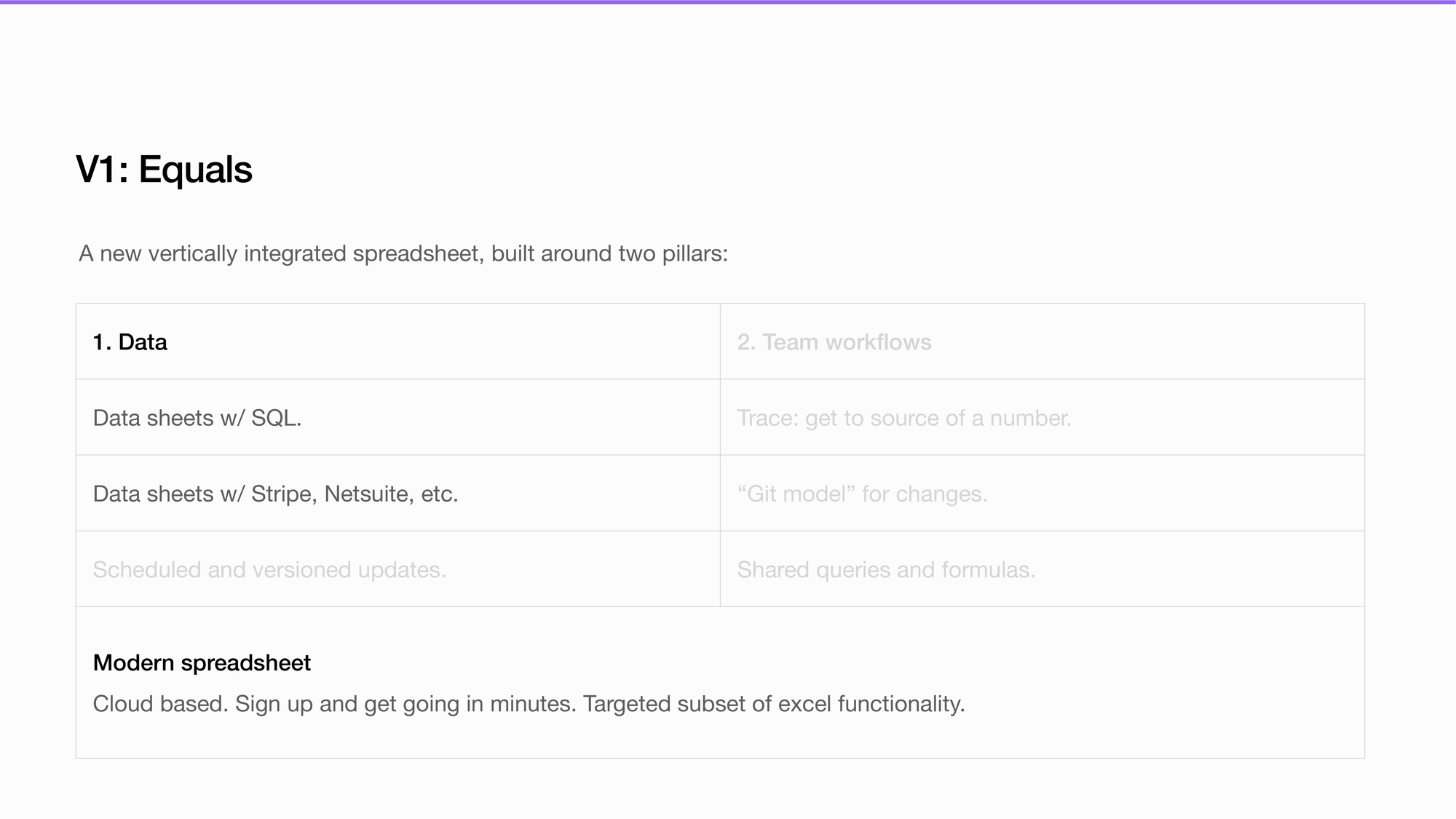 Team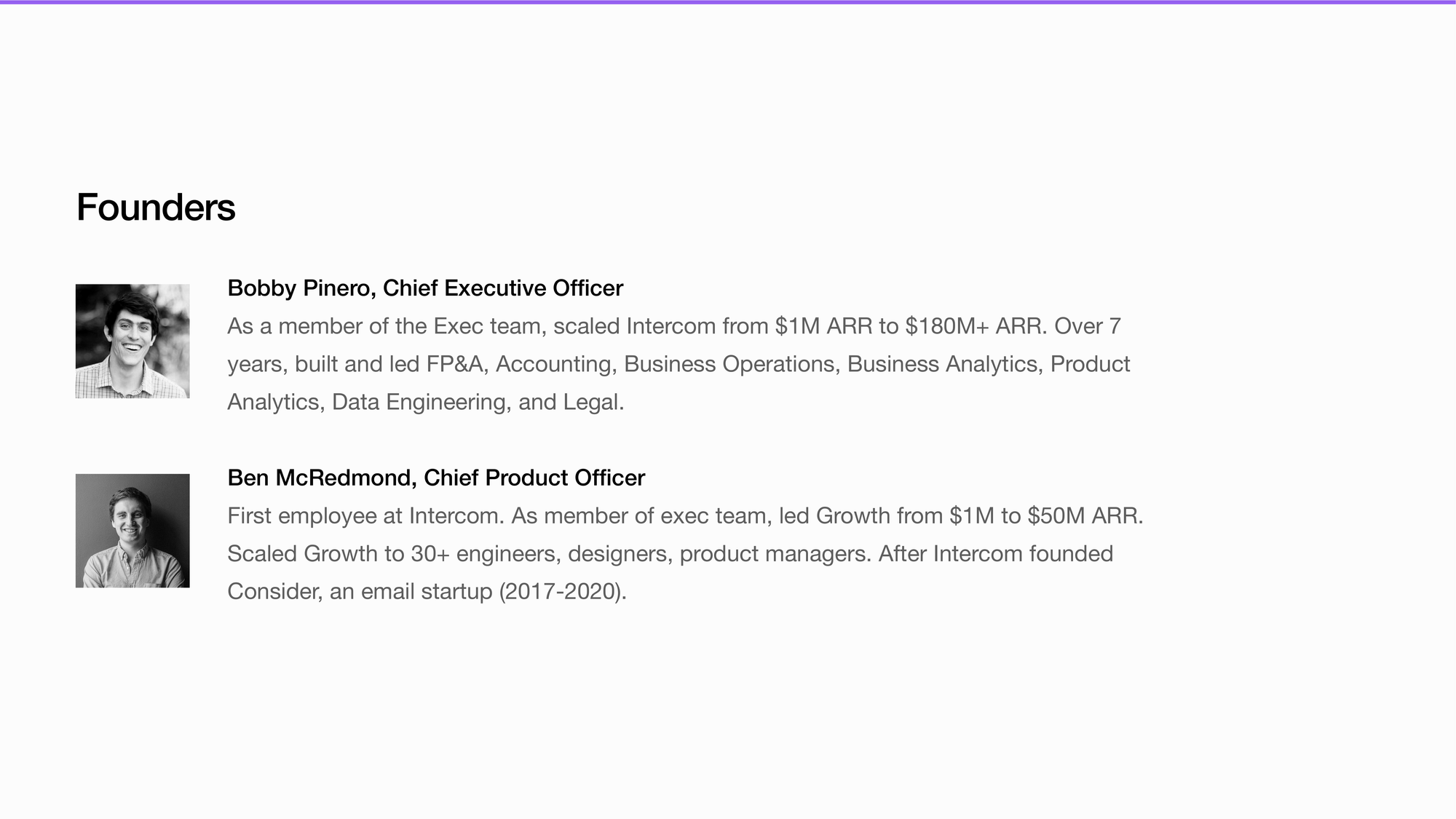 The Ask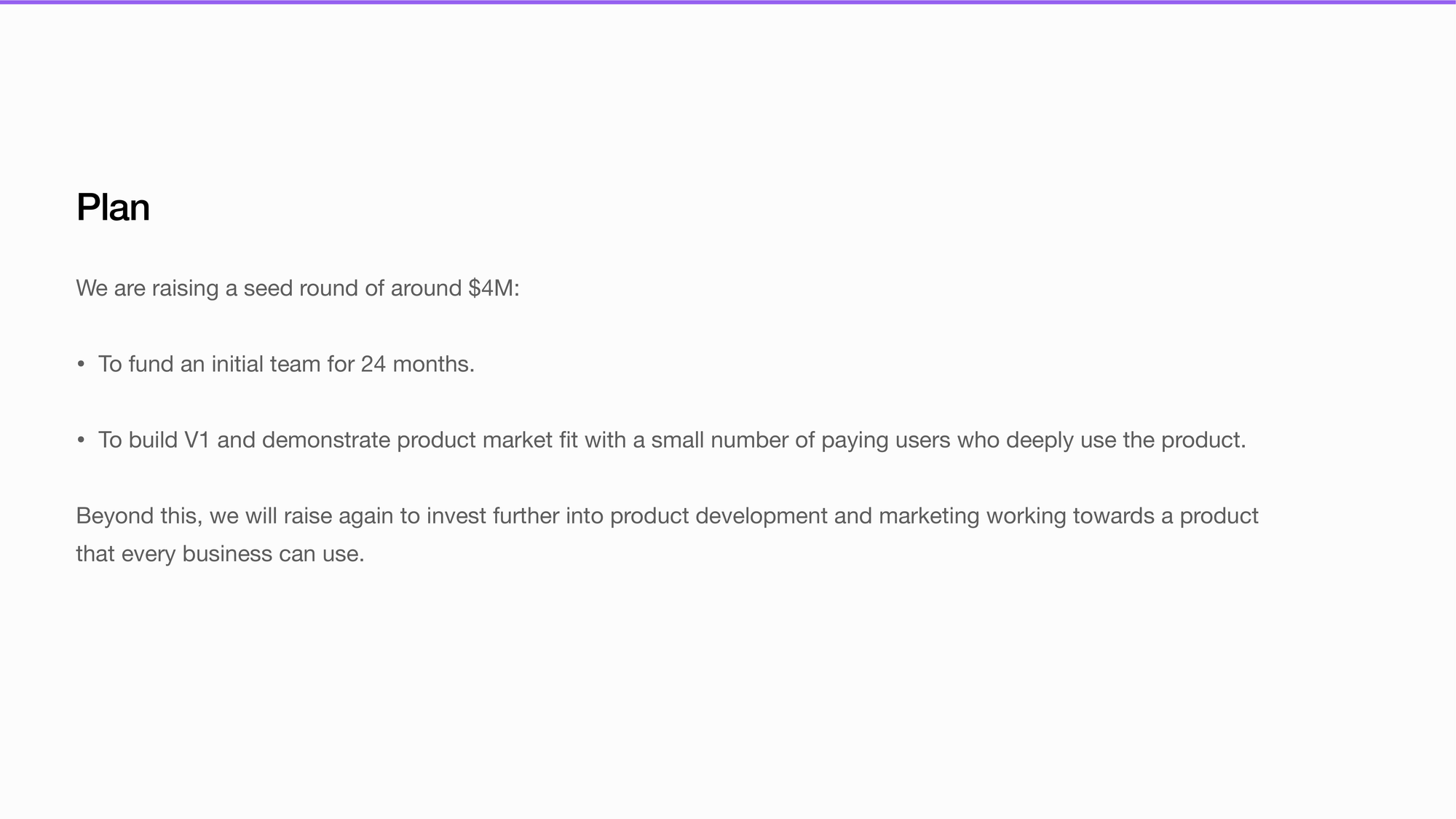 ---
Relevant Links