IPRally's €10.8M Series A Deck
IPRally revolutionizes patent comprehension with Graph AI, raising €10.8M Series A.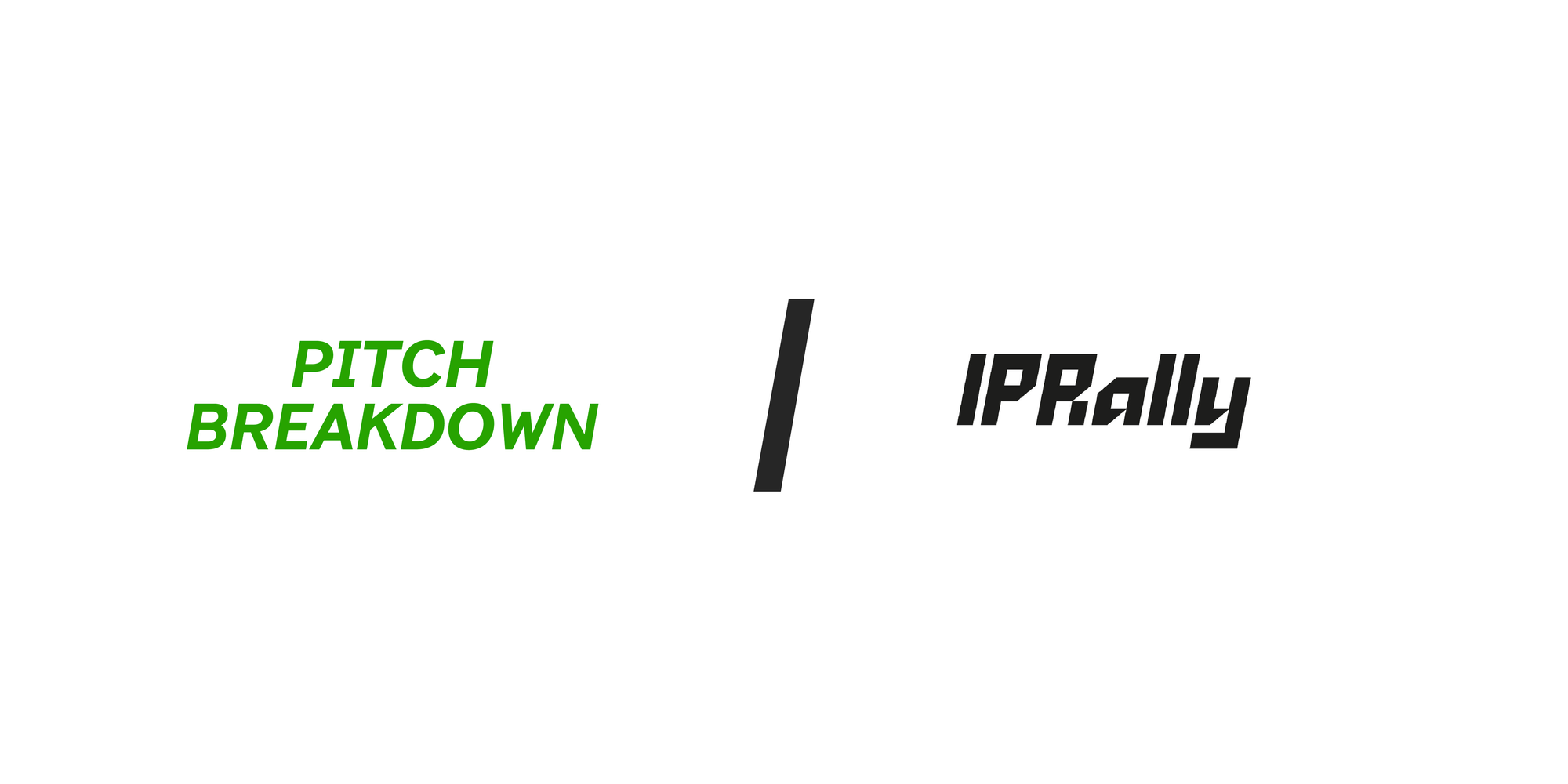 Background
Company: IPRally, founded in 2018, is a Helsinki-based firm streamlining patent comprehension through artificial intelligence and machine learning.
Problem: The traditional patent finding and categorization process is notoriously complex and arduous.
Solution: IPRally offers an intuitive Graph AI tool trained on millions of patent examiner citations to automatically detect key technical elements and provide swift access to relevant patents.
Most Recent Funding: €10.8M Series A on March 21, 2023
Total Funding: €12.4M
Notable Investors: Join Capital and Icebreaker.vc
Bottom Line
Pitch Deck Precision: IPRally's pitch deck nails function over form by zeroing in on what investors want — prioritizing core messaging and efficiency through functional design.
Titles that Tell a Story: IPRally's use of lead in titles on their slides makes way for a great storyline for investors. No generic "Problem", "Mission", or "Solution" slide titles found here.
Problem Clarity: Patents can be a divisive topic for founders and investors, but investors can agree that they hear the questions the IPRally team highlights in their problem slide.
Ripe for Innovation: Recent advancements in AI/ML make the intellectual property ecosystem is ripe for innovation, and IPRally is taking the right approach for their first product.
The Deck
Cover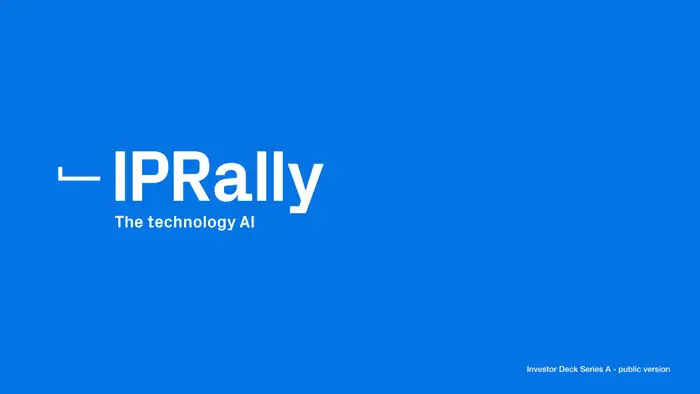 Vision
This slide and the next seem like vision and mission slides, but tow the line with a roadmap of what IPRally is doing currently and where they are going. These 2 slides make a great start of a story worth telling investors.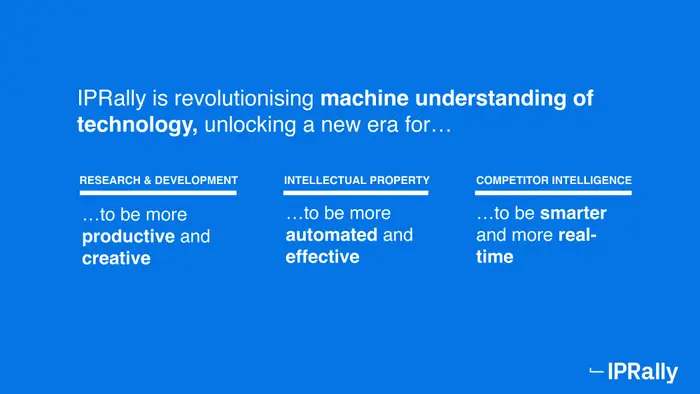 Mission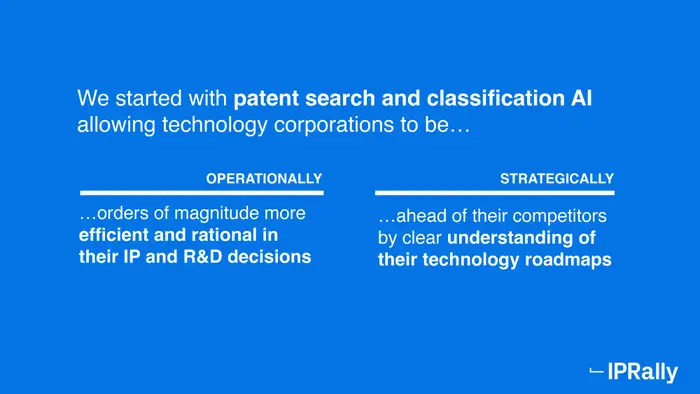 Problem
The problem slide seamlessly combines a user persona for engineers, patent teams, founders, and the broader ecosystem of patent law into one beautifully executed slide. Imagine you are an investor listening to this presentation: the question at the top of the slide and the ecosystem map below would resonate perfectly with what you've experienced with other startups.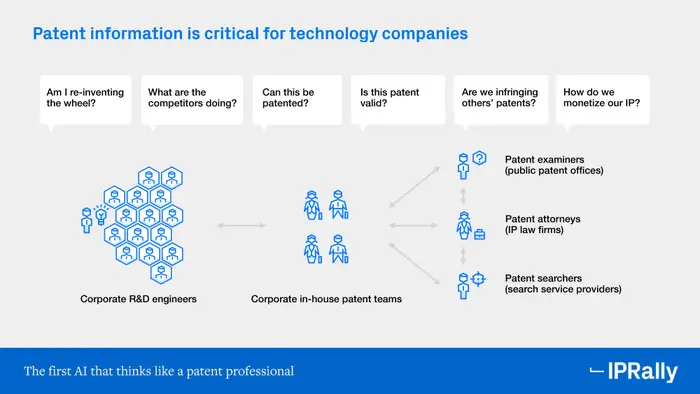 Problem Continued
Quantifying the problem in a deck cannot be overstated. The IPRally team execute the both the manual process and the the data to back up the "insane" and "highly inefficient" claims.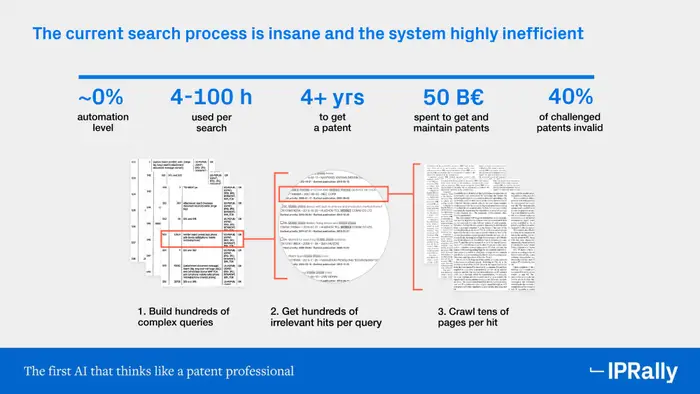 Solution
What's so great about this slide? IPRally seems to not only be doing relationship mapping but can highlight the entities between the claims and related art — making understanding patent much easier for engineers all the way to IP lawyers.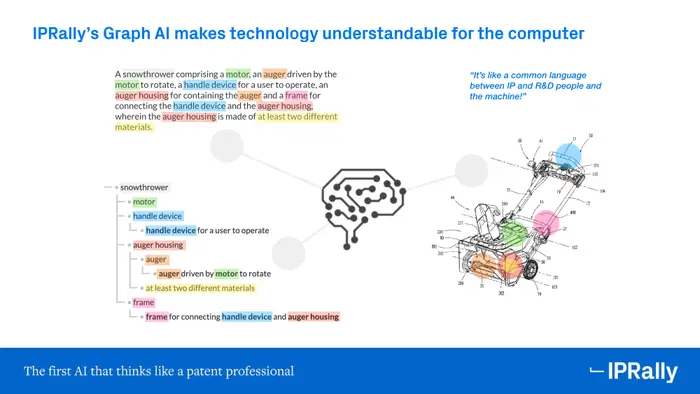 Traction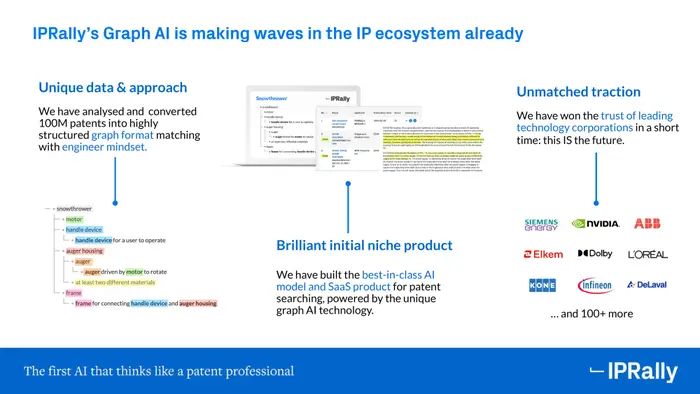 Product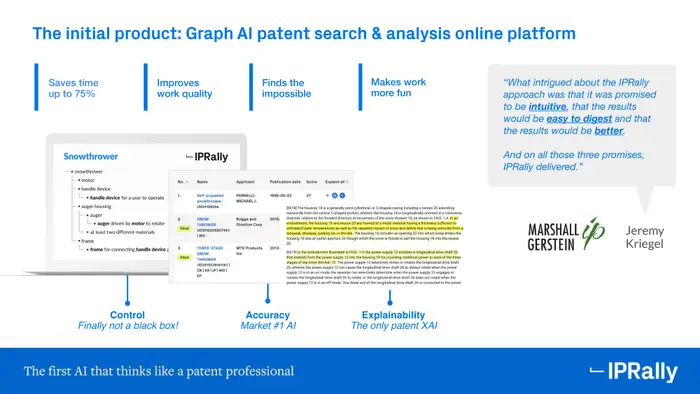 Financials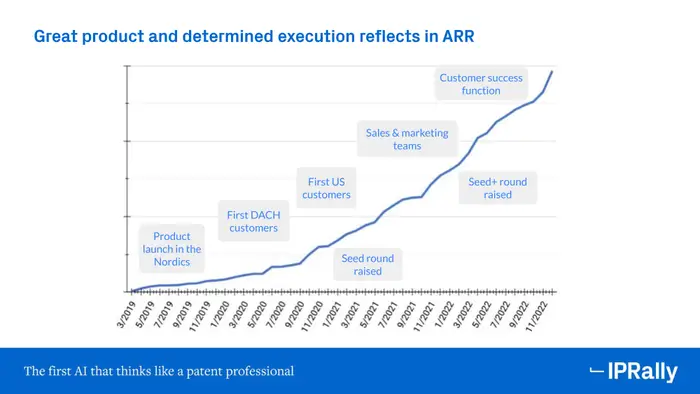 Competitive Positioning
Missing here is the competitive landscape which would be nice to see. Investors are naturally going to ask:

Who are the competitors? Lexus Nexus' patent products?
How does IPRally stack up against incumbents and new players?
Who is the target market and what's price point for each?
Can a Seed or Series A startup afford IPRally's product? Or is it this just for Series A+ tech companies?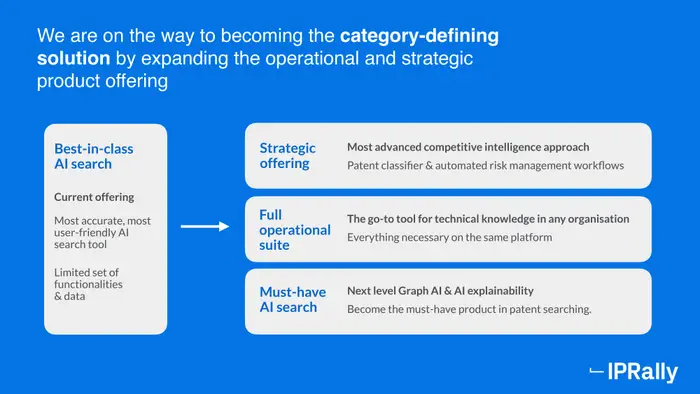 Team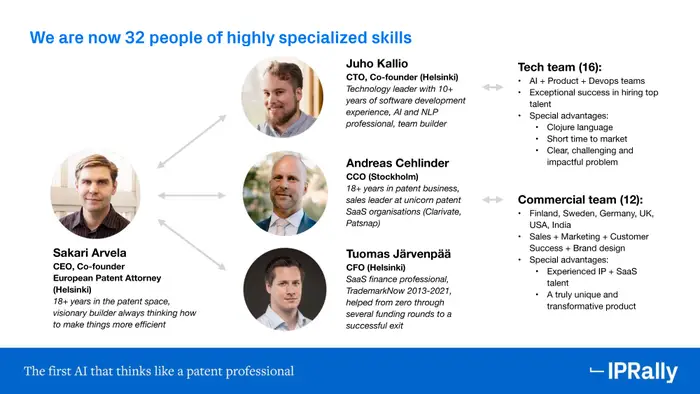 Contact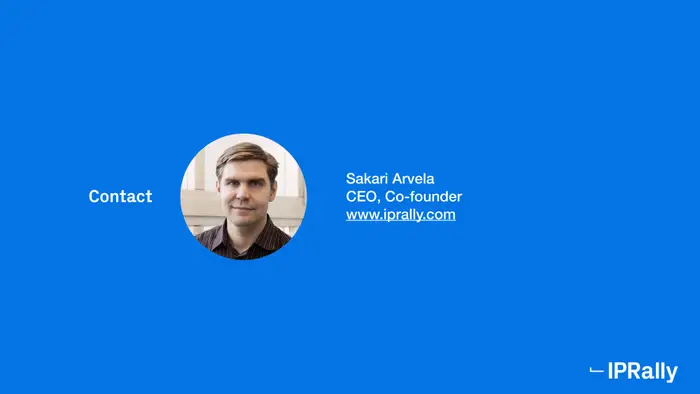 ---
Relevant Links